Boston Celtics Complete Comeback As They Steal Game 1 Of NBA Finals Away From Golden State Warriors
After a 38 point third quarter performance by the Golden State Warriors in Game 1 of the NBA Finals at Chase Center Thursday night, it looked like the Boston Celtics were all but finished. Of course, it's not truly the Finals without some dramatics.
Facing a 12 point deficit at the start of the fourth quarter, the Celtics put up 40 points — while holding the Warriors to just 16 — en route to a 120-108 victory. Helping Boston was their deadly accuracy beyond the three-point line: they made 21 three's (21-for-41, 51.2%), with seven coming in the fourth.
According to ESPN Stats & Information research, Boston became the first team in NBA Finals history to win by double-digits after entering the fourth quarter trailing by double-digits. In the playoffs, teams have been 1-31 when trailing by 12 or more entering the fourth.
Al Horford led the way for the Celtics, scoring 26 points on 9-for-12 shooting with six rebounds. Horford also led the team with six three-pointers. Despite a pitiful 3-for-17 (17.6%), Jayson Tatum contributed 13 assists and a +16 +/-, while Jaylen Brown scored 24 points and six rebounds.
Off the bench, Derrick White had a +25 +/- while shooting 6-for-11 with 21 points. White went 5-for-8 (62.5%) from the three point line. On the opposite side, the Golden State Warriors — who have appeared in six of the last eight Finals — wasted a 34 point performance (along with seven three's) from two-time MVP Seth Curry. Andrew Wiggins contributed 20 points.
There are plenty of defining statistics that help to show why the Celtics were able to turn the tide in the final quarter. Along with their three-pointers, Boston put up a 88.6% effective field-goal percentage, the highest mark any team has put up against Golden State in any quarter this season.
Boston also topped Golden State in overall offensive rating (129.0 to 114.9), net rating (14.1 to -14.1), and assist ratio (23.7 to 17.6). Of course, grit was needed to pull off such an impressive rally. Tatum, who acknowledged his less-than-stellar performance, explained the team knew what was required of them.
"The message at the start of the fourth was, 'We've been here before. We know what it takes to overcome a deficit like that. Obviously that's a great team. It's not going to be easy. But just knowing we've been in that situation before and we've gotten our self out of it."
With no players on the roster having been to the Finals before, Boston experienced slip-ups, as evident by their defense crumbling in the third. Still, the team knows pushing forward is the answer. "Just continue to play. That was our message throughout the whole game," Horford said. "They're such a good team. And for us, it was just, you know, continue to play no matter what."
Clearly, Boston's combination of Brown and Tatum left Golden State struggling on the defensive side. "When [Brown's] making shots like that and you're slow to rotate, it's just another threat that you got to worry about," Curry said. He credited White's clutch shooting as well. "Those two guys are key. You hope they don't stay that hot, but you also have to do something about it."
History suggests that Golden State letting the win slip through their fingers doesn't bode well for the Finals outcome. The winner of Game 1 of the NBA Finals wins the series 70.7% (53-22) of the time, while the Celtics are 13-1 in the Finals after winning game 1.
"They played well. We know they're a good team, so we got to respond on Sunday," Curry said. The Warriors will look to get back on track in Game 2, which is set for June 5 at 8:00 p.m. ET.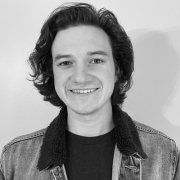 Andrew Rhoades is a Contributing Reporter at The National Digest based in New York. A Saint Joseph's University graduate, Rhoades' reporting includes sports, U.S., and entertainment. You can reach him at andrew.rhoades@thenationaldigest.com.
https://media.thenationaldigest.com/wp-content/uploads/2022/06/03123133/Celtics-400x400-1.jpg
400
400
Andrew Rhoades
https://media.thenationaldigest.com/wp-content/uploads/2019/12/23173823/The-National-Digest-785x60-1.png
Andrew Rhoades
2022-06-03 09:00:26
2022-08-12 11:15:17
Boston Celtics Complete Comeback As They Steal Game 1 Of NBA Finals Away From Golden State Warriors