Brittney Griner has played in her first WNBA preseason game after returning to the US from her detainment in Russia. 
Brittney Griner played in her first WNBA preseason game since her detainment in Russia and returning to the US. The Phoenix Mercury player was met with open arms and positivity as she prepared to play, receiving high-fives, and hugs from her teammates, coaches, and opposing players. 
Griner was finally able to return to the court after being detained in Russia for nearly 10 months on drug-related charges, which ended with a prisoner swap in December. 
Griner is a seven-time All-Star, who wasn't able to play throughout the entirety of the 2022 season due to her detainment. She was able to finish the game with 10 points and three rebounds in the WNBA preseason game against the Los Angeles Sparks.
"I'm grateful to be here, that's for sure. I'm not going to take a day for granted." 
Griner spent the warm up casually throwing one-handed dunks and showing off that although a lot of time has passed since we've seen her on the court, her skills are as polished as ever. During the national anthem, she stood with her teammates and received a loud standing ovation from the home crowd as she was introduced before tipoff. 
"Hearing the national anthem, it definitely hit different. It's like when you go to the Olympics, you're sitting there, about to get gold put on your neck, the flags are going up and the anthem is playing, it just hits different. Being here today, it means a lot," Griner expressed. 
Mercury coach Vanessa Nygaard stated that the national anthem and team introductions was emotional for the entire team, as they all were devastated by her detainment and the length of time she was away. 
"We looked at each other and we just had chills. We were here last year for all of it. I'm getting emotional about it now. Just to see her back out there, it's an absolute miracle. It was amazing. It's giving me chills again."
During the third quarter of the game, Griner showed just how supportive everyone in the WNBA truly is to one another. When her teammate Sophie Cunningham suffered a knee injury, Griner helped carry her off the court so she didn't have to put weight on her leg. 
"When one of us goes down, we're always right there. That's one thing about this team – we're always there for each other. We've got each others' backs, big time," Griner explained. 
Griner's performance on the court was magical to watch, according to her teammates. Griner herself stated that she's more rusty than expected, but the fact that she was able to play as successfully as she did this past weekend after being off the court for over a year is something to acknowledge as a great accomplishment. 
"Not where I want to be, but on the right track. We're making the right moves," Griner stated. 
Off the court, Griner announced back in April that she's working on a campaign formed last year by family members of American hostages and wrongful detainees held overseas; Bring Our Families Home. Her team has recently been in contact with Wall Street Journal reporter Evan Gershkovich, who is currently being detained in Russia on espionage charges.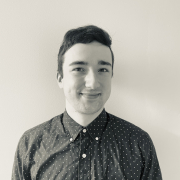 Eric Mastrota is a Contributing Editor at The National Digest based in New York. A graduate of SUNY New Paltz, he reports on world news, culture, and lifestyle. You can reach him at eric.mastrota@thenationaldigest.com.