Inflation Rises To 7%, Marking The Highest Rate Since 1982
From bacon to your ride, everything just got more expensive. According to the U.S. Bureau of Labor Statistics (BLS), inflation rose to 7% last year before season adjustments, and has reached the fastest pace since 1982.
Housing, as well as used cars and trucks, were the biggest contributors to the price increases. Housing rose 0.4% in December and 4.1% last year, while used cars and trucks spiked to 3.5% last month and 37.3% overall.
BLS noted food also contributed, though it's gone up less than in recent months, rising only 0.5% in December. The food price index saw a total price increase of 6.3%, while grocery prices hit 6.5% (versus 6.0% for food away from home).
Meanwhile, energy costs saw a positive change as they fell by 0.4%, ending months of continually rises -including huge spikes of 4.8% and 3.5% in October and November, respectively. At the end of the year, the energy cost index rose 29.3%. Minus the costs of food and energy, inflation rose to 5.5% (up 0.6% from November), which CNN Business reports is the highest annual jump since February of 1991.
Some bankers and experts expect inflation to fall anywhere from 2% to 3% in 2022, while the Federal Reserve could start to raise short-term interest rates in the summer if inflation rates continue to see spikes in the coming months.
Continually rising prices across major necessities have made life difficult for lower-income families. BLS showed real average hourly earnings went up just 0.1% from November to December, and decreased annually by 2.4% from 2020 to 2021.
The public has become more worried with prices than the COVID-19 pandemic. According to an AP-NORC poll, 37% of Americans said that the virus was one of their top-five priorities heading in 2022, down 53% from the previous year.
68% of respondents named the economy as one of their top priorities (no annual change), with 14% mentioning inflation in some way. That's up from less than 1% last year. 24% also mentioned cost of living, up 12% from 2021.
That worry has translated into anger against President Joe Biden and his administration. FiveThirtyEight calculations show a 51.5% disapproval of Biden — up 50.5% from Dec. 19 and 47.6% in August — while 43.1% approve. Inflation will play an inevitably crucial part in this year's upcoming midterms as the Democrats attempt to continue their hold on Congress.
In response to the report, the White House shifted the blame towards corporations, the ongoing supply chain problems, and the pandemic's economic slump. "Today's report — which shows a meaningful reduction in headline inflation over last month, with gas prices and food prices falling — demonstrates that we are making progress in slowing the rate of price increases," Biden said in a statement.
"At the same time, this report underscores that we still have more work to do, with price increases still too high and squeezing family budgets."
Biden also stated that other nations are burdened with hiking prices, as well. The U.S. certainly isn't the only country to be experiencing inflation troubles – among 46 countries analyzed by Pew Research, 39 of them had higher 2021 third-quarter than the third quarter of 2019. However, the U.S. was one of the top three countries in inflation increase during that period (close to +4%).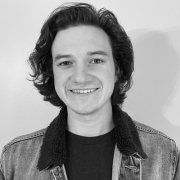 Andrew Rhoades is a Contributing Reporter at The National Digest based in New York. A Saint Joseph's University graduate, Rhoades' reporting includes sports, U.S., and entertainment. You can reach him at andrew.rhoades@thenationaldigest.com.
https://media.thenationaldigest.com/wp-content/uploads/2022/01/12170617/Inflation-400x400-1.jpg
400
400
Andrew Rhoades
https://media.thenationaldigest.com/wp-content/uploads/2019/12/23173823/The-National-Digest-785x60-1.png
Andrew Rhoades
2022-01-13 16:00:56
2022-01-12 17:06:28
Inflation Rises To 7%, Marking The Highest Rate Since 1982