Labor Department Proposes Rule To Grant Gig Workers Employee Status
On Tuesday, the Labor Department revealed a new proposal that would make it harder for companies to classify workers as independent contractors rather than employees. This rule would impact the on-demand economy, which includes companies like Uber and Lyft.
Workers granted employee status qualify for benefits and protections like paid leave, minimum wage and overtime pay. Employers would also have to contribute to a portion of worker Social Security taxes and unemployment insurance.
Labor Secretary Marty Walsh spoke about the significance of the proposed rule in a prepared statement.
"While independent contractors have an important role in our economy, we have seen in many cases that employers misclassify their employees as independent contractors, particularly among our nation's most vulnerable workers. Misclassification deprives workers of their federal labor protections, including their right to be paid their full, legally earned wages. The Department of Labor remains committed to addressing the issue of misclassification."
Labor Unions have long urged the Biden administration to scrutinize industries that rely on contractors, including app-based ride services, food delivery services or freelance task platforms like Handy, which connects customers with house cleaners and other home-improvement specialists.
Fair labor advocates stress that gig economy workers face more barriers to unionizing and cannot take advantage of essential benefits afforded to workers classified as employees.
The Labor Department said this misclassification is rampant in several industries, including home care, janitorial services, delivery, trucking and construction services. The misclassification also makes it difficult for businesses to compete with those that misclassify workers as contractors by promoting wage theft.
The proposed rule is a test that determines whether a worker who is economically dependent on a company should have contractor or employee status. It takes into account factors such as the level of control workers have over how they do their jobs or how many new opportunities they have to increase their earnings by offering new services. Workers who have limited control over either are deemed employees. The rule also requires employers to consider if an employee's work is an integral part of their business.
It is important to note that the rule is interpretive and does not have the legal force of a congressionally approved regulation. It also only applies to laws the Department of Labor enforces, such as the federal minimum wage. State agencies and other federal agencies like the IRS would still be able to use their own criteria for employment status.
However, employers and regulators will likely consider the proposed rule as guidance for deciding on how to classify workers. Judges will also likely look to the test as a guide.
Patricia Campos-Medina, executive director of the Worker Institute at Cornell University's School of Industrial and Labor Relations, considers this new move from the Biden administration a big step.
"This is a long-awaited determination that will empower essential workers to assert their basic wage and hour, health and safety and compensation rights. All workers are entitled to these rights, but employers easily avoid them by making arbitrary decisions on independent contractor rules."
The Biden administration's rule would replace the Trump administration's guidance on worker classification. The previous administration's guidance made it easier for companies to misclassify workers as contractors. The new proposal will likely face opposition from businesses and organizations that supported the previous rule.
According to The Hill, Uber and Lyft stocks fell around 14% after the announcement. The new proposal could also increase labor costs for gig-based companies by about 30%.
CR Wooters, head of federal affairs at Uber, claimed this does not imply an inevitable negative outcome for the company.
"Today's proposed rule takes a measured approach, essentially returning us to the Obama era, during which our industry grew exponentially."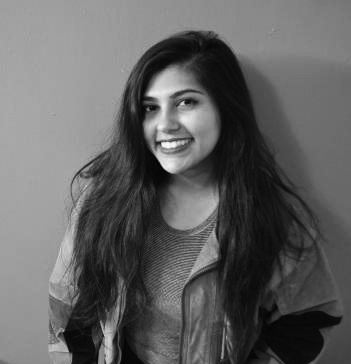 Moumita Basuroychowdhury is a Contributing Reporter at The National Digest. After earning an economics degree at Cornell University, she moved to NYC to pursue her MFA in creative writing. She enjoys reporting on science, business and culture news. You can reach her at moumita.b@thenationaldigest.com.
https://media.thenationaldigest.com/wp-content/uploads/2022/10/11144524/uber-400x400-1.jpg
400
400
Moumita Basuroychowdhury
https://media.thenationaldigest.com/wp-content/uploads/2019/12/23173823/The-National-Digest-785x60-1.png
Moumita Basuroychowdhury
2022-10-11 10:00:16
2022-10-11 14:45:55
Labor Department Proposes Rule To Grant Gig Workers Employee Status