MLB Trade Deadline: Which Pitchers Or Hitters Could Be On The Move?
With the MLB trade deadline only a week away, contenders will be looking to cash in players that can help to push them over the line. There are a number of notable names this year, and even one generational superstar, that are seeing their names frequently mentioned throughout the rumor mill.
Luis Castillo, Frankie Montas Headline The Pitching Market
For pitching needy teams, this is an extremely solid market. One of the biggest reasons why is because of controllability: both Cincinnati's Luis Castillo and Oakland's Frankie Montas will be eligible for arbitration in 2023 before hitting free agency in 2024, giving teams an extra year of control.
According to ESPN's Jeff Passan, both will "almost certainly move in the next week." Passan also notes the St. Louis Cardinals, Seattle Mariners, and New York Yankees have been the teams in the hottest pursuit.
Both Castillo and Montas have impressed despite the below-average teams around them. Castillo carries a 2.77 ERA and 3.04 FIP in 78.0 innings, while Montas comes in with a 3.18 ERA and 3.36 FIP across 104.2 innings.
With those performances and financial factors comes a much-higher cost. A package centering around a top-100 prospect or two would almost certainly be needed. For teams attempting to boost their talent while keeping the farm system intact, a number of pitchers could be of interest.
Among the potential targets listed by Passan include Nathan Eovaldi, Noah Syndergaard, and Jose Quintana. All have ERAs in the high 3.00s, solidify back-of-the-rotation depth, and wouldn't cost as much in terms of prospects due to their rental status.
Will Juan Soto Be On The Move? Probably Not
By far the biggest name on the hot stove is Washington Nationals' star outfield Juan Soto. After rejecting a $440 million dollar contract, it's clear Washington and Soto have no future together, and recouping as much value for the 23-year-old right now would seem to be a wise, though hard to swallow, decision.
The only problem? It remains to be seen if a team will actually pay.
This year, he's in the 98th percentile in xwOBA, 91st in max exit velocity, and 100th in BB%. Soto's stats, age, and career trajectory suggest he'll be a Hall of Fame player. Naturally, Washington is seeking a package of at least several valued prospects or young, MLB-ready talent.
Only two teams — the Cardinals and San Diego Padres — are seen by league insiders who could be a match with that criteria. While Washington could perhaps let up its value asking price, the reality will likely be the team feels out the market and does the deed in the offseason.
Cubs Looking To Sell Ian Happ, Willson Contreras
The Chicago Cubs are once again in sell-mode. After a solid trade deadline last year — acquiring a bevy of prospects for names like Kris Bryant and Javier Baez — they'll try to replicate the result with catcher Willson Contreras and outfielder Ian Happ.
Contreras, a three-time All-Star, is having a solid hitting year (14 home runs, .373 slugging percentage) but Passan notes some teams are wary. "Multiple teams, sources said, worry about Contreras — who is not known for his game-calling acumen — meshing with a new pitching staff on the fly," he said.
Of course, this is a new-look MLB, which helps Contreras' case. With DH now in the NL, teams could acquire Contreras for his bat and give him occasional starts at catcher.
Meanwhile, Ian Happ has had a revival, batting .282/.366/.446 with nine home runs and 46 RBIs. Happ is controllable for 2023, is young (he turns just 28 next month), has solid defensive skills, and is a switch-hitter (he's hitting .346 against left-hand pitching as a right-handed batter).
Among the other batters who could be moved include Kansas City's Andrew Benintendi and Mike Moustakas (though with the latter likely as a salary dump), Washington's Josh Bell, and Baltimore's Trey Mancini.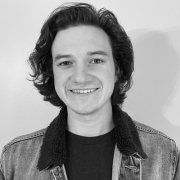 Andrew Rhoades is a Contributing Reporter at The National Digest based in New York. A Saint Joseph's University graduate, Rhoades' reporting includes sports, U.S., and entertainment. You can reach him at andrew.rhoades@thenationaldigest.com.
https://media.thenationaldigest.com/wp-content/uploads/2022/07/28122455/baseball-400x400-1-1.jpg
400
400
Andrew Rhoades
https://media.thenationaldigest.com/wp-content/uploads/2019/12/23173823/The-National-Digest-785x60-1.png
Andrew Rhoades
2022-07-30 09:00:49
2022-10-05 13:31:15
MLB Trade Deadline: Which Pitchers Or Hitters Could Be On The Move?