Narcan Now Made Available Over-The-Counter Nationwide
Narcan is now available over-the-counter nationwide in the US. Prior to the approval of this move from the US Food and Drug Administration, Naloxone, the technical name for Narcan, was prescription-only and given out by specific organizations.
Now, anyone in the US can go to their local pharmacy and pay $44.99 for two doses of Narcan. 
Dr. Susan Bissett, the president of the West Virginia Drug Intervention Institute, stated on the matter: "That's a very positive thing. It's better to not need it and have it than to need it and not have it." 
This announcement was also made during overdose awareness week, and according to the Drug Enforcement Administration, fentanyl is being found more and more in fake prescription pills across the country. In fact, six out of 10 pills containing fentanyl had a lethal dose of the synthetic opioid when tested by the DEA. 
"We have a generation of people that are much more vulnerable to an overdose, and we might not think about them being vulnerable because they're not in active use," Bissett said. 
"It could be a student, for example, on a college campus who says I'm gonna take this Adderall that someone gave me because I need to stay up all night and cram for this exam, and what they don't know is that Adderall might be laced with fentanyl and that could cause an overdose." 
Public health experts are worried that the price point is too high, however, many organizations are working to make the price as accessible as possible. Specifically, the West Virginia Drug Intervention Institute, according to Bissett. 
"It's almost like it's another tool in the toolkit in the fight against overdose," she stated.
She also discussed how the nonprofit organization is already supplying college campuses and libraries with ONEBox; an emergency kit that contains the Naloxone and a one minute video where former fire chief Jan Rader explains how to use and administer it. 
"We're going to continue to do this work and make sure that Naloxone is in proximity of anywhere an overdose may occur. We're really focused on that work," Bissett said. 
"We're thrilled about it going over the counter but we also know we are going to have to continue with the one box and community distribution as well."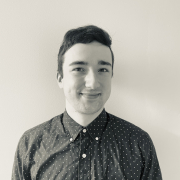 Eric Mastrota is a Contributing Editor at The National Digest based in New York. A graduate of SUNY New Paltz, he reports on world news, culture, and lifestyle. You can reach him at eric.mastrota@thenationaldigest.com.
https://media.thenationaldigest.com/wp-content/uploads/2023/09/07113326/narcan-400x400-1.gif
400
400
Eric Mastrota
https://media.thenationaldigest.com/wp-content/uploads/2019/12/23173823/The-National-Digest-785x60-1.png
Eric Mastrota
2023-09-07 09:00:51
2023-09-07 11:34:34
Narcan Now Made Available Over-The-Counter Nationwide