Original 'LOTR' Cast Stands in Solidarity With 'Rings of Power' Cast Amid Racist Backlash
The original cast of "The Lord of the Rings" movies are standing in solidarity with the diverse cast of Amazon's new series "Lord of the Rings: The Rings of Power." The cast of "The Rings of Power" have been on the receiving end of a slurry of hateful messages from racist "fans" of the LOTR franchise. These fans are unhappy with the casting decision and feel that it does not represent what they perceive to be LOTR author J.R.R. Tolkien's vision of its fantasy world, "Middle-earth."
Elijah Wood, Billy Boyd, Sean Astin, and Dominic Monaghan publicly supported the new cast members on social media. They posted photos wearing hats and t-shirts featuring a row of human, goblin, and elf ears in various shades of skin tone. The four actors played the four hobbits in Peter Jackson's movie adaptation of the LOTR trilogy.
The actors captioned their posts with "you are all welcome here," which quickly became a hashtag and reaffirmed their support. The merchandise designed by Don Marshall also features the phrase printed in "elvish." 50% of the merchandise sales profits go to a nonprofit supporting POC.
On a statement on Instagram, The Lord of the Rings on Prime account wrote a response to the controversy.
"We refuse to ignore it or tolerate it. JRR Tolkien created a world which, by definition, is multi-cultural. A world in which free peoples from different races and cultures join together, in fellowship, to defeat the forces of evil. "Rings of Power" reflects that. Our world has never been all white, fantasy has never been all white. Middle-earth is not all white. BIPOC belong in middle-earth and they are here to stay."
This is not the first time a cast's diversity or lack of diversity stirred controversy. A few weeks before "The Rings of Power" started streaming, a prequel to the TV fantasy series "Game of Thrones" called "House of Dragons" was released. Fans noticed that the prequel attempts to create a more diverse world than in "Game of Thrones." A few years ago, Idris Alba received backlash when rumors of him playing James Bond circulated in the media.
Neil Gaiman, a fantasy and science-fiction author and screenwriter, has also come out in support, dismantling some of the arguments circulated by racist fans. On Twitter, one user posted, "browner of skin means tanned white similar to people who work in the sun," to which Gaiman responded, "Tolkien didn't say 'The Harfoots spent longer in the sun than any of the other hobbits and were a lot more tanned." He said that Tolkien described them as "browner of skin."
The TV adaptation of "The Sandman," released on Netflix recently, features a similarly diverse cast. In the show, one of the characters, "Death," is white in the comics and is played by a Black actor named Kirby Howell-Baptiste. Female actors played other characters who were originally male in the comics. Gaiman wrote the original comic and was one of the developers of the show.
Actor Whoopi Goldberg also came out in support and talked about the absurdity of a diversity rule placed on a fantasy world. Goldberg said, "they don't exist in the real world."
"There are no dragons. There are no hobbits. Are you telling me Black people can't be fake people too? Is that what you're telling me? I don't know if there's like a hobbit club, I don't know if there are gonna be protests, but people! What is wrong with y'all?"
"The Rings of Power" takes place in Tolkien's Middle-earth second age, before the timeline of the first book. It is streaming on Amazon Prime.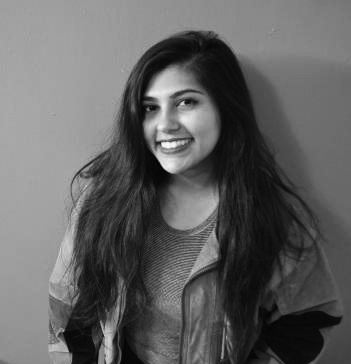 Moumita Basuroychowdhury is a Contributing Reporter at The National Digest. After earning an economics degree at Cornell University, she moved to NYC to pursue her MFA in creative writing. She enjoys reporting on science, business and culture news. You can reach her at moumita.b@thenationaldigest.com.
https://media.thenationaldigest.com/wp-content/uploads/2022/09/08120259/lordoftherings-400x400-1.png
400
400
Moumita Basuroychowdhury
https://media.thenationaldigest.com/wp-content/uploads/2019/12/23173823/The-National-Digest-785x60-1.png
Moumita Basuroychowdhury
2022-09-08 10:00:06
2022-09-08 12:03:38
Original 'LOTR' Cast Stands in Solidarity With 'Rings of Power' Cast Amid Racist Backlash