Man Wins Art Fair With AI Generated Art
A video game designer in Pueblo, Colorado, won an art fair with artwork generated by artificial intelligence software. Jason M. Allen entered his work titled "Théâtre D'opéra Spatial" into a state fair and received first place, winning a prize of $300. He had spent 80 hours tinkering with an AI art generator named Midjourney to create his final piece.
The two competition judges, Cal Duran and Dagny McKinley told The Pueblo Chieftain that while they did not know an AI created the work, they still would have awarded Allen the prize. In Duran's mind, the chief purpose of any artwork is to tell a story.
"Even as this controversy is coming out, it's still invoking that. It's still causing an uproar. That in itself is kind of remarkable."
In order to generate art using an AI like Midjourney, a user must input keywords that the AI uses to make associations between prompts and images on the internet. It recognizes shapes, colors, and patterns within existing art and photos. The resulting piece of art is an amalgamation of those elements.
The recent development of AI-generated art engines such as DALL-E has started a debate on the ethics of art and the implications of automating creativity. While automation is becoming increasingly more common in other sectors of society, people previously considered the automation of art, music and writing beyond technological capability.
Even iPhone users can download AI art generators from Apple's app store, albeit much weaker ones. Nonetheless, these apps can craft a piece of art within 15 seconds based on as little as one keyword. Even an online poetry generator titled "Verse by Verse" exists. Google programmed the software to compose poetry in the voice of historically famous poets.
Allen told The Pueblo Chieftain that Midjourney had also aided his team in creating concept art for their game designs. While inputting keywords may seem easy, Allen claims it is difficult to put in a prompt that is just right to generate the desired image.
Judge McKinley is optimistic about the replicability of the quote-on-quote "artist" if AI art becomes commonplace. "Yes, it will likely take away some jobs from artists, but the technology exists and we can't go backwards," McKinley said.
"For me, nothing can replicate human work because human work is flawed and it is those flaws that bring humanity to art. How does an artist create their own style and voice? That is what makes art interesting."
Understandably, many artists are unhappy with the potential automation of the creative process.
RJ Palmer, a concept artist, wrote on Twitter, "what makes this AI different is that it's explicitly trained on current working artists." Artists are not paid for their work but instead used to generate digital art pulled from their original ideas. Palmer writes that it is "actively anti-artist."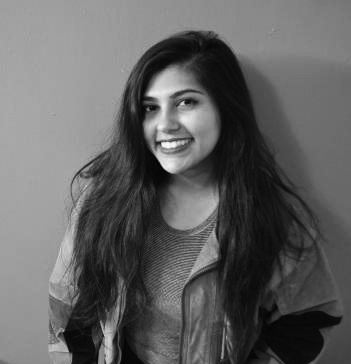 https://media.thenationaldigest.com/wp-content/uploads/2022/09/07171654/aI-400x400-1.jpg
400
400
Moumita Basuroychowdhury
https://media.thenationaldigest.com/wp-content/uploads/2019/12/23173823/The-National-Digest-785x60-1.png
Moumita Basuroychowdhury
2022-09-07 10:10:48
2022-09-07 17:17:40
Man Wins Art Fair With AI Generated Art