Scientists Produce Mice With Two Fathers By Using Male Cells To Make Eggs 
Scientists from Japan have found a way to create mice with two biological fathers by generating eggs using cells from the males. This recent accomplishment could create revolutionary new possibilities for reproduction in humans. 
The hope is that these advances can eventually aid scientists in creating new treatments for individuals suffering from infertility issues, and potentially lead to a new way for same-sex couples to have a biological child together. 
Katsuhiko Hayashi led the research from Kyushu University in Japan, and is also internationally known as a pioneer in the field of reproduction; specifically growing eggs and sperm in a lab. He recently spoke to The Guardian regarding this recent discovery. 
"This is the first case of making robust mammal oocytes from male cells."
Hayashi presented these recent findings at the Third International Summit on Human Genome Editing at the Francis Crick Institute in London. Hayashi predicts "that it will be technically possible to create a viable human egg from a male skin cell within a decade." 
"Purely in terms of technology, it will be possible [in humans] even in 10 years, [personally I] would be in favor of the technology being used clinically to allow two men to have a baby if it were shown to be safe. I don't know whether they'll be available for reproduction. That is not a question just for the scientific program, but also for [society]."
He went on to explain how this new technique could also be utilized to treat severe forms of infertility, citing the example of women who have Turner's syndrome, which was one of the biggest initial motivations to pursue this particular study. 
Other scientists are skeptical at Hayashi's optimism regarding when this treatment will be viable in human subjects, as human cells require a longer cultivation period to produce an egg, which could lead to drastic genetic changes within a potential embryo. 
"The work is fascinating,  but other research has indicated that creating lab-grown gametes from human cells was more challenging than for mouse cells. We still don't understand enough of the unique biology of human gametogenesis to reproduce Hayashi's provocative work in mice," Professor George Daley, the dean of Harvard Medical School, described.
The study involved numerous intricate steps to turn a male skin cell, which carries the XY chromosome, into an egg with the female XX chromosome. They did this by reprogramming the skin cells into a stem-cell like form, making it possible to replace the Y chromosome from the male subject into an X chromosome to become an egg. 
"The trick of this, the biggest trick, is the duplication of the X chromosome," said Hayashi.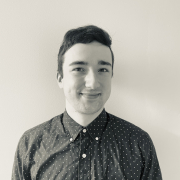 Eric Mastrota is a Contributing Editor at The National Digest based in New York. A graduate of SUNY New Paltz, he reports on world news, culture, and lifestyle. You can reach him at eric.mastrota@thenationaldigest.com.
https://media.thenationaldigest.com/wp-content/uploads/2023/03/14092018/lab-400x400-1.gif
400
400
Eric Mastrota
https://media.thenationaldigest.com/wp-content/uploads/2019/12/23173823/The-National-Digest-785x60-1.png
Eric Mastrota
2023-03-14 10:00:01
2023-03-14 14:18:43
Scientists Produce Mice With Two Fathers By Using Male Cells To Make Eggs