Space scientist and geologist Farouk El-Baz initially theorized that wind played a major role in shaping the famous Great Sphinx of Giza 40 years ago. Now, a new study has revealed evidence that suggests El-Baz's theory might be correct. The theory states that wind played a major role in shaping the initial structure of the Great Sphinx before ancient Egyptians added the surface details. 
The theory is being supported based on a team of scientists in New York University's Applied Mathematics Laboratory who worked to replicate the conditions the ancient Egyptians faced 4,500 years ago; which is when scientists believe the statue was likely built.
"Our findings offer a possible 'origin story' for how Sphinx-like formations can come about from erosion. Our laboratory experiments showed that surprisingly Sphinx-like shapes can, in fact, come from materials being eroded by fast flows," said senior study author Leif Ristroph, an associate professor at New York University's Courant Institute of Mathematical Sciences, in a news release. 
The team of researchers created clay-model landforms of compact sand which typically naturally occurs from the wind in exposed desert regions. They also washed the formations with a fast stream of water to represent the wind. 
According to CNN's Taylor Nicioli, "based on the composition of the Great Sphinx, the team used harder, non-erodible inclusions within the featureless soft-clay mound, and with the flow from the water tunnel, the researchers found a lion form had begun to take shape."
"Within the desert, there are yardangs that exist that naturally look like seated or lying animals with raised heads. Some of them look so much like a seated lion, or a seated cat, that they're sometimes called Mud Lions. … Our experiments could add to the understanding of how these yardangs form," Ristroph told CNN.
It is believed that the Great Sphinx of Giza was carved from a single piece of limestone. The theory emphasizing the wind's role in creating the 66-foot formation was initially featured in a 1981 Smithsonian Magazine article by El-Baz. 
"The premise was based on leading work by the late planetary geologist Ronald Greeley, who had simulated wind tunnels to explore how wind erosion can shape structures in the desert," El-Baz told CNN. 
Salima Ikram, distinguished university professor of Egyptology at the American University in Cairo, questioned the theory: "Once the Great Sphinx was carved, nature played a part in its further formation, but it is unlikely that the original form was based on a yardang (which are generally of mud — this is limestone) as there are significant quarry marks and working marks surrounding it." 
"There is too much evidence of human intervention in the construction of the Great Sphinx to make the yardang theory feasible," Ikram said.
The New York University researchers said their results "suggest that Sphinx-like structures can form under fairly commonplace conditions, but the findings don't resolve the mysteries behind yardangs and the Great Sphinx.
"t's not so black and white. … No one says this is an entirely human carved thing and no one says it's entirely nature carved. The question is how much was naturally existing and then further modified. What our (study) would do is tell you that much of the head base, the neck and the paws, much of that is possible to carve by nature, by erosion," Ristroph told CNN.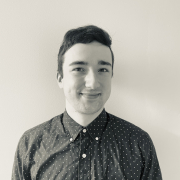 Eric Mastrota is a Contributing Editor at The National Digest based in New York. A graduate of SUNY New Paltz, he reports on world news, culture, and lifestyle. You can reach him at eric.mastrota@thenationaldigest.com.
https://media.thenationaldigest.com/wp-content/uploads/2023/11/22130819/sphinx-400x400-1.gif
400
400
Eric Mastrota
https://media.thenationaldigest.com/wp-content/uploads/2019/12/23173823/The-National-Digest-785x60-1.png
Eric Mastrota
2023-11-22 10:30:45
2023-11-22 13:08:46
Scientists Reveal Evidence That Supports A Possible Origin Story For The Great Sphinx