First-generation iPhone Set to Sell for $50,000 at Auction
An unopened, factory-sealed 2007 first-generation iPhone went up for auction on Thursday. It is estimated to be worth around $50,000.
The owner of the phone, cosmetic tattoo artist Karen Green, appeared on the daytime television program "The Doctor & The Diva" in 2019 and said she was gifted the iPhone around its release but never broke the seal. At the time, she was happy with her current device. An appraiser on the show valued the phone at $5,000 at the time.
LCG Auctions listed Green's phone with an opening bid of $2,500. In October 2022, another first-generation iPhone was auctioned off for over $39,000. The listing says the phone is almost 16 years old.
"The phone presents magnificently, showcasing sharp corners front and back, rich color, and 'case fresh' features.  The labels on the reverse are pristine beneath the seal, and shelf wear is minimal.  This is the first original iPhone in acceptable condition to hit the auction block since the record-breaking sale in October.  A truly remarkable piece with great appeal to both collectors and investors alike."
The first Apple iPhone originally sold for $599 and offered a 3.5-inch screen, 2-megapixel camera, 4GB or 8GB of storage, internet access and iTunes. There was no app store, and it could only be used on AT&T's 2G network. Despite its limitations, it was groundbreaking and was named Time's Invention of the Year in 2007.
Lev Grossman, the writer of the Time magazine article that awarded the phone with that title, accurately predicted that the iPhone would continue to rise in popularity for years to come.
"The iPhone has sold enough units—more than 1.4 million at press time—that it'll be around for a while, and with all that room to develop and its infinitely updatable, all-software interface, the iPhone is built to evolve. Look at the iPod of six years ago. That monochrome interface! That clunky touch wheel! It looks like something a caveman whittled from a piece of flint using another piece of flint. Now imagine something that's going to make the iPhone look that primitive. You'll have one in a few years. It'll be very cool. And it'll be even cheaper."
The introduction of the iPhone and smartphones more broadly altered so many facets of modern daily life. Technology has changed how we interact with one another socially and professionally. Many companies saw their popularity decline due to the rise of smartphones; this included manufacturers of camcorders, MP3 players, flip phones, and other portable electronic devices. However, the iPhone simultaneously spawned other businesses and startups.
At the 2007 Macworld expo, former Apple co-founder and former CEO Steve Jobs began his keynote address with the words, "We're going to make some history together today." Jobs promised the attendees that the new smartphone was a "revolutionary mobile phone" that would include an iPod and would be able to communicate with the internet. The ability to use a phone as a full-fledged internet browser was a game-changer.
Of all the smartphones offered today, Apple's iPhone still holds the largest share of the market at 28.43%. Unsurprisingly, some collectors want the original iPhone that ushered in a new era of communication and discovery.
The auction will be open until February 19 for bidders.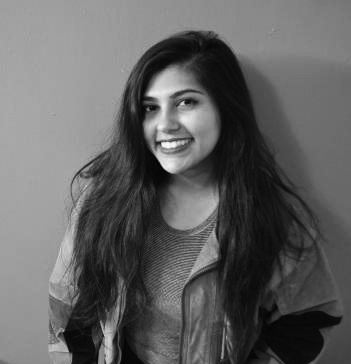 Moumita Basuroychowdhury is a Contributing Reporter at The National Digest. After earning an economics degree at Cornell University, she moved to NYC to pursue her MFA in creative writing. She enjoys reporting on science, business and culture news. You can reach her at moumita.b@thenationaldigest.com.
https://media.thenationaldigest.com/wp-content/uploads/2023/02/03155155/iphone-400x400-1.gif
400
400
Moumita Basuroychowdhury
https://media.thenationaldigest.com/wp-content/uploads/2019/12/23173823/The-National-Digest-785x60-1.png
Moumita Basuroychowdhury
2023-02-03 15:10:40
2023-02-03 15:55:07
First-generation iPhone Set to Sell for $50,000 at Auction