Abdulrazak Gurnah Awarded 2021 Nobel Prize In Literature
Abdulrazak Gurnah, a Zanzibar-born novelist, has been awarded the 2021 Nobel Prize in Literature for his ground-breaking pieces of work.
The Swedish Academy, which presents the literature prize, explained that Gurnah was given the award due to his "uncompromising and compassionate penetration of the effects of colonialism and the fate of the refugee in the gulf between cultures and continents."
When Gurnah first heard of his selection, he though it was "a prank" and kept wondering who would win. The Associated Press captured some of Gurnah's thoughts on receiving the highest honor a writer can achieve.
"It's still sinking in that the Academy has chosen to highlight these themes which are present throughout my work, it's important to address and speak about them."
Born in 1948, Gurnah came to Britain— where he is currently active— as a refugee in 1968 after facing persecution in Zanzibar. The British Council details many of his works, which include Memory of Departure (1987), Pilgrim's Way (1988), and Dottie (1990). These novels "document immigrant experience in contemporary Britain from different perspectives."
Gurnah's Paradise, published in 1995, is what the Nobel Prize website refers to as Gurnah's "breakthrough as a writer" while comparing the piece to Joseph Conrad's Heart of Darkness. Paradise deals heavily with the theme of European colonialism as a young boy, who was sold by his father, is forced to adjust to World War I East Africa and the clashing cultures that are present. Paradise was nominated for both the Booker Prize and the Whitbread Prize.
Recent pieces of Gurnah's include The Last Gift (2011), Gravel Heart (2017), and Afterlives (2020). Gurnah is also known for his short stories and companion pieces, such as The Cambridge Companion. Gurnah becomes the first black writer to win the literature award since Toni Morrison in 1993.
According to the AP, Anders Ollson, a professor and chairman of the Nobel committee for literature, called Gurnah one of the world's "most prominent post-colonial writers." Ollson also praised Gurnah for his detailed and accurate portrayals of Africa as it underwent numerous cultural and repressive shifts due to colonialism.
Gurnah's selection could help many to discover his writing on issues that still plague refugees and countries around the globe. According to a poll on the Noble Prize's website, 95% of voters have not read any of Gurnah's work.
Additionally, the AP notes that Zanzibar does not have Gurnah's pieces as required reading in schools, nor are they easy to find in general, despite the region's immense impact on the novelist. However, he is becoming more relevant among Zanzibar's young population thanks to his achievements.
Meanwhile, the Swedish Academy is likely relieved the literature prize no longer has clouds above it. The Academy has faced widespread controversies in recent years, with the prize being suspended back in 2017 among sexual abuse and corruption scandals.
Talking to The New Republic, Ollson explains that the Academy used the controversies to "renovate its organization." Ollson added that modernizing the said organization was also an action that the Academy took, eliminating some aspects such as hierarchy.
The Nobel Prize for Literature award comes in the form of a gold medal, along with prize money in the sum of 10 million Swedish Krona (over $1 million in U.S. dollars).
Among the many other winners of the Nobel Prize in Literature, which have been awarded since 1901, are Bob Dylan, Winston Churchhill, Wislawa Szymborska, and Ernest Hemingway. Last year's winner was American poet Louise Glück.
Along with literature, the Nobel Prizes in medicine, physics, chemistry, and peace have also been unveiled. The awards will be presented to their respective winners during the Nobel Prize ceremony in Stockholm, Sweden, in December.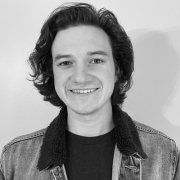 Andrew Rhoades is a Contributing Reporter at The National Digest based in New York. A Saint Joseph's University graduate, Rhoades' reporting includes sports, U.S., and entertainment. You can reach him at andrew.rhoades@thenationaldigest.com.
https://media.thenationaldigest.com/wp-content/uploads/2021/10/08121619/Nobel-Prize-400x400-1.jpg
400
400
Andrew Rhoades
https://media.thenationaldigest.com/wp-content/uploads/2019/12/23173823/The-National-Digest-785x60-1.png
Andrew Rhoades
2021-10-08 12:00:25
2021-10-08 12:17:05
Abdulrazak Gurnah Awarded 2021 Nobel Prize In Literature