According To Report, Real Estate Closing Costs See Rise In 2021
According to a April 21 report by CoreLogic's ClosingCorp, real estate closing costs rose by 13.4% in 2021, which moved the average extra fees for a single-family home to around $6,905 when including transfer taxes. Without transfer taxes, that would come to $3,860, an 11.2% year-over-year increase.
Among CoreLogic's key takeaways include the average U.S. home price increasing by more than $50,000 last year, while average purchase closing costs rose by $818 including tax and $390 excluding tax; closing costs as a percentage of home sales prices were down; and average purchase fees as a percentage of the average sales price dropped from 1.85% in 2020 to 1.81%.
It's just another blow to potential homebuyers scouring the market, who have to deal with average listing prices that now range at $811,00, which are up by over $100,000 since the fall of 2021. The median sales price for houses sold sits at $428,700, up from around $369,000 at the same time last year.
"As the mortgage industry comes off two years of record-low interest rates and red-hot consumer demand, lenders are now pivoting to address increasing headwinds from higher loan origination costs and lower origination volumes," CoreLogic's ClosingCorp CEO Bob Jennings said in the report. "As the market tightens in 2022, it will be interesting to see how lenders and borrowers respond and how these key metrics move."
It's an expected outcome for lenders. In the fourth quarter of 2021, the MPA reported that the number of lenders who expected profit margins to drop in the first quarter of 2022 rose from 46% to 65%. 31% expected profits to stay the same, while only 3% expected positive developments. MPA also found that banks were collecting a $1,099 profit on each loan approved in the fourth quarter of 2021, down $1,495 from the profits gained from each loan in the previous quarter.
As Fortune explains, closing costs usually include expenses related to paying off lenders' fees and underwriting mortgage loans. Other expenses can include taxes — which often make up the majority of the costs, as shown by the 2.2% difference between transfer taxes and non-transfer taxes — title insurance payments, appraisals, and commissions.
Among the states with the highest average closing costs (including transfer taxes) include Washington, D.C. ($29,888), Delaware ($17,859), New York ($16,849), Maryland ($14,721), and Washington ($13,927). Meanwhile, states with the lowest average closing costs include Missouri ($2,061), Indiana ($2,200), Nebraska ($2,210), Arkansas ($2,281) and West Virginia ($2,465).
Of course, sellers have to pay closing costs as well. While this is unavoidable, Bankrate notes there are ways to help save yourself some much-needed dough. One is by asking your real estate agent if they're willing to take a lower commission or offer discounted services, though this will result in less marketing on your behalf.
Acting as your own real estate agent when selling your house can help you save money that would've been spent on commission, and will allow you to hang on to your home's sale price. Negotiating better terms for your real estate attorney is also an option.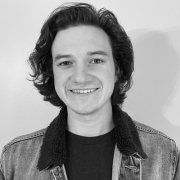 Andrew Rhoades is a Contributing Reporter at The National Digest based in New York. A Saint Joseph's University graduate, Rhoades' reporting includes sports, U.S., and entertainment. You can reach him at andrew.rhoades@thenationaldigest.com.
https://media.thenationaldigest.com/wp-content/uploads/2022/04/29171108/Real-Estate-Closing-Costs-400x400-1.jpg
400
400
Andrew Rhoades
https://media.thenationaldigest.com/wp-content/uploads/2019/12/23173823/The-National-Digest-785x60-1.png
Andrew Rhoades
2022-04-30 09:00:13
2022-04-29 17:11:27
According To Report, Real Estate Closing Costs See Rise In 2021