Despite Increased Prices, OAG Study Shows Travel Demand Remains Strong
Despite increasing inflation and prices in nearly every industry, that hasn't stopped travel-hungry explorers from embracing a world that's slowly moving away from the COVID-19 pandemic that's now in its 31st month.
According to a survey from OAG that interviewed more than 1,400 North American travelers, 27% more people are traveling this summer than in the summer of 2021, while nearly 63% of travelers have booked or are planning to book international flights, a number that's up from 49% in 2021.
The increased demand comes at a time where both airlines and countries are easing restrictions — like no longer requiring pre-departure COVID-19 tests — that have become commonplace within the last two years.
However, the survey shows some travelers remain wary of embracing remaining protocols. 30% say that COVID-19 protocols have no impact on where they travel, while 22% say those protocols have significant impacts on their bookings.
The nationwide mask mandate that was lifted in April still retains an extremely divisive reaction. 51% believe it should be in place for airplanes and airports, while 49% are happy to be able to walk around mask-free.
In regards to individual ticket prices, most passengers aren't afraid to break out the wallet in the face of upticks. 79% of respondents said they were just as likely to buy a ticket with a price increase of $50, while 43% said they were just as likely to buy one with a $100 jump.
On the opposite side, only 4% said they were unlikely to buy a ticket with a $50 price increase, while that number was 15% for $100 increases. From $200 to $300 is where travelers start to bulk: only 4% said they're okay with a price increase of $300, as opposed to 68% who are extremely less likely.
In the last year, the consumer price index for airline tickets rose by 25%, the highest jump since tracking began in 1989. April saw a 18.6% increase alone. The national average fare currently sits at $327.13.
Of course, COVID-19 and inflation aren't the only concerns passengers have to worry about. Airlines have also been affected due to pilot and staff shortages, leading to the cancellation of thousands of flights throughout the packed summer months.
That kind of effect was obvious during this past Fourth of July weekend, where more than 4,900 flight delays and 500 cancellations were reported the evening of July 1. Overall, the holiday weekend saw 1,435 flights cancelled from July 1 to July 4, according to FlightAware. Additionally, one in five flights experienced disruptions.
Even with mishaps like that, 54% of respondents said staffing shortages have little to no affect on their travel effect, while only 34% said staffing shortages negatively affect their travel experience.
So why is the demand sky-high right now despite all the potential barriers and negatives? Some experts have called it a case of "revenge travel." While not an official term, it's the idea that because of the pandemic, travelers are wanting to make up for lost time and moments.
"It's a proclamation of "Screw you, COVID, I can travel and I'm going to," CIRE Travel owner Eric Hrubant told NPR. Hrubant advised that those who do want to travel might be better off waiting until the fall, where they can see lower prices, less crowds, and a wider selection of possible destinations to visit.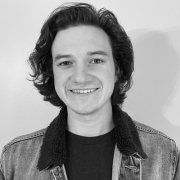 Andrew Rhoades is a Contributing Reporter at The National Digest based in New York. A Saint Joseph's University graduate, Rhoades' reporting includes sports, U.S., and entertainment. You can reach him at andrew.rhoades@thenationaldigest.com.
https://media.thenationaldigest.com/wp-content/uploads/2022/07/08163308/travel-400x400-1.jpg
400
400
Andrew Rhoades
https://media.thenationaldigest.com/wp-content/uploads/2019/12/23173823/The-National-Digest-785x60-1.png
Andrew Rhoades
2022-07-10 09:00:16
2022-08-12 11:17:46
Despite Increased Prices, OAG Study Shows Travel Demand Remains Strong