Amazon Alexa To Be Integrated In New Smart Glasses, Earbuds, And Rings
Amazon hosted a huge hardware/media event this week where they announced a whole bundle of new products. Is it any surprise that the star of the show was a lovely lady named Alexa?
The Amazon Echo family grew quite a bit this week as the companies attempt to give you the most access to its smart AI technology also grows. The company's goal is to get as many devices in the home as possible, essentially turning everything into an Amazon smart home. 
Amazon first announced updates to it's larger speaker collections releasing the Echo Speaker Generation 3, and the brand new Echo Studio, which is a large speaker meant to compete with brands like Sonos and Apple's now popular HomePod. This is meant to be the company's first ever "high end" speaker delivering 3D audio! A new feature in modern speaker technology that is meant to have music fill a room in the same way a stadium distributes noise during a concert. With the Echo Studio you'll be able to ask Alexa to play all of your favorite songs in 3D audio, bringing the concert experience to your living room. The Echo Studio will be released November 3rd, but is currently available for pre-order and retails for $200.
The Echo Speaker Generation 3 may not offer the same 3D audio technology, but does promise to deliver improved crystal clear audio thanks to a collaboration between Amazon and Dolby. If you're looking for a large quality speaker but don't want to break the bank as much, this could be the option for you. The Echo Speaker Generation 3 is also currently available to pre-order, and will begin shipping out October 16th for $100. 
The Echo Show also got a fresh new upgrade with a much larger eight inch screen compared to last generations five inch display. The Show retails for $130, and is currently available for pre-order to be shipped out on November 21st. Amazon also announced two cheaper Echo devices known as the Echo Glow, which can connect to any Alexa enabled device and can be set to change colors, set alarms, play music and strobe to the beat, and set timers. The Glow retails for $30 and will be shipped out on the 20th. Echo Flex is a small white box that you plug directly into a wall socket and boom! You have a mini Echo speaker directly plugged into an outlet. The speaker retails for $30, so the quality probably won't compare to the new Amazon Studio's 3D sound, but your wallet will surely thank you.
The Echo Dot got a make over for its third generation and is now known as the Echo Dot Clock, commemorating the digital time display on the speaker. The display can also be set to show alarms, timers and the temperature. This upgrade will be available on October 16th, and for pre-order, and retails for $60.
All new Amazon Ring devices were also announced this week. Ring devices are all Alexa enabled, of course, and are specifically meant for home security purposes. Many updates were added to their security camera systems such as the Ring Stick Up Cam, which features images captured in 1080p to any of your house devices, which now retails at $100, which is much cheaper than last years model. The Ring Stick Up Elite Cam also got an upgrade with faster Ethernet processing speeds, and better quality cameras. The Elite will retail for $200, both will be available on October 23rd, but again are available for pre-order.
Amazon also announced it's newest WiFi innovation, the Echo Eero. For $100 and currently available to pre-order, the Eero devices work on a mesh system. Mesh WiFi systems are becoming highly popularized, as they ensure that you're WiFi router is sending signals to every room in the home. You can buy a bundle of 3 for $250 as well to ensure the fastest internet speeds possible. The Eero devices are also Alexa capable.
In an even larger attempt to get into every part of your home, Amazon has announced Alexa powered ovens, to go with your Alexa microwaves of course. While an Alexa oven doesn't mean you'll be able to speak to your oven like any other Echo device, it does connect to any other Echo device in the home, so you're able to check on meals, preheat, set timers, etc. all without having to get up. These new smart kitchen appliances will be available on November 14th, but once again, of course you can pre-order.
Finally, and arguably more significantly, Amazon released a new line of personal accessories that are all Alexa enabled. First, the long awaited Echo wireless earbuds have been announced. The tech community was waiting to see if Amazon would release a competitor to Apple's popular Airpods, as normally Amazon releases similar technology to Apple but at a more desirable price point. The earbuds promise high end sound quality and combined Bose noise-cancelling technology as well. They also included an "ambient sound" mode, that would allow a user to be more aware of their surroundings. The earbuds should last for five hours on a single charge, and the case can charge them up to three times fully. They will cost $130 and are available to pre-order and ship out October 30th.
Amazon is also starting a new exclusive program known as the "Day 1 Edition" pilot program. The program is available only by invitation and if you want any shot at trying the next two devices you'll need to get your hands on one. Luckily, you can apply on Amazon's website, or by clicking here.
The first product being offered to this exclusive program are Amazon's new smart glasses! No these won't work like Virtual Reality video games, there are no holograms or displays on the lenses, which is the main reason they're being advertised as having an all day battery life.
Amazon said in a statement that "They basically work like an audio smartwatch, reading your notifications out loud and allowing you to ask Alexa questions. They even support optional access to the Google Assistant. But the microphones can also be turned off when you want some extra privacy."
The glasses will retail for $180 for those lucky enough to get into the Day 1 Edition program. Those individuals will also have access to the new Echo Loop! A new Amazon ring accessory, that also essentially works like a smart watch, but smaller! The $130 accessory has an action button that you press and can use to hear the weather, reminders, information regarding reservations, and basically anything else you would ask Alexa to do, you can even make short phone calls. Overall, Amazon has showed that they're not going anywhere, and are ready for you to meet Alexa in her most advanced form yet!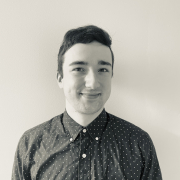 Eric Mastrota is a Contributing Editor at The National Digest based in New York. A graduate of SUNY New Paltz, he reports on world news, culture, and lifestyle. You can reach him at eric.mastrota@thenationaldigest.com.
https://media.thenationaldigest.com/wp-content/uploads/2020/01/02162627/Amazon-App-400x400-1.jpg
400
400
Eric Mastrota
https://media.thenationaldigest.com/wp-content/uploads/2019/12/23173823/The-National-Digest-785x60-1.png
Eric Mastrota
2019-09-27 16:18:53
2021-09-14 11:25:01
Amazon Alexa To Be Integrated In New Smart Glasses, Earbuds, And Rings