Apple Is Reportedly Bringing Touchscreens to MacBooks As Early As 2025
According to a report by Bloomberg, Apple is working on adding OLED touchscreens to MacBooks as early as 2025. In the past, the Cupertino company refrained from adding the feature to its MacBook product line, even as its competitors widely embraced the tablet-computer model.
Bloomberg released the report on Wednesday, citing unnamed sources familiar with the matter. Apple has added touchscreens to its other products, such as phones, tablets and smartwatches. However, many Apple execs did not support adding the capability to its MacBook line.
At a 2010 apple event, Apple co-founder Steve Jobs expressed that he found the concept of a laptop with a touchscreen tiring for a user.
"We've done tons of user testing on this, and it turns out it doesn't work. Touch surfaces don't want to be vertical. It gives a great demo, but after a short period, you start to fatigue, and after an extended period, your arm wants to fall off. It doesn't work; it's ergonomically terrible."
In 2012, his successor as CEO, Tim Cook, ridiculed Microsoft for merging its tablets and laptops, comparing the move to fusing a toaster and a refrigerator.
In 2021, Apple hardware engineering SVP John Ternus said that the company made the "world's best touch computer on an iPad."
"It's totally optimized for that. And the Mac is totally optimized for indirect input. We haven't really felt a reason to change that."
Even while it's unclear whether Apple will release the touchscreen laptop, doing so would help the company meet the changing needs of its customers and boost sales of its Mac computers.
Apple's defiance of its co-founder's vision is likely due to the increasing number of competitors providing touchscreen laptops, including Dell, Lenovo, HP, Samsung and Microsoft. 
Tablet and laptop customers can find what they are looking for in several of these brands' laptops thanks to their 360-degree hinges and multipurpose features.
Apple had reservations that adding touchscreens to its Mac product line may cut into iPad sales, which declined in previous years.
However, Bloomberg reports that laptop sales have brought in more revenue. Therefore, it is not surprising that Apple has decided to use touchscreens. Interest in Apple computers has been growing due to Apple's inclusion of its new in-house processor that improved battery life and performance. MacBook revenue increased 14% in Apple's 2022 fiscal year to $40.1 billion. 
David McQueen, research director at ABI Research, commented that the distinction between high-end iPads and MacBooks is becoming increasingly hazy thanks to new chips, battery life, and thinner designs. 
By using an Apple Pencil with a 12.9-inch iPad Pro attached to a Magic Keyboard, there is "not much to tell it apart from a laptop experience," according to McQueen.
"The market has embraced 2-in-1 laptop-tablet hybrids, and maybe now Apple sees the rationale for also adding one to its armory."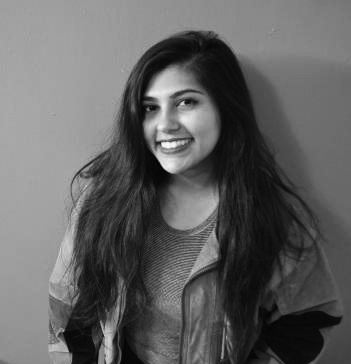 Moumita Basuroychowdhury is a Contributing Reporter at The National Digest. After earning an economics degree at Cornell University, she moved to NYC to pursue her MFA in creative writing. She enjoys reporting on science, business and culture news. You can reach her at moumita.b@thenationaldigest.com.
https://media.thenationaldigest.com/wp-content/uploads/2023/01/13155935/macbook-400x400-1.gif
400
400
Moumita Basuroychowdhury
https://media.thenationaldigest.com/wp-content/uploads/2019/12/23173823/The-National-Digest-785x60-1.png
Moumita Basuroychowdhury
2023-01-13 10:00:50
2023-01-13 16:00:04
Apple Is Reportedly Bringing Touchscreens to MacBooks As Early As 2025