CVS To Close 900 Stores Over The Next Three Years As Part Of Strategy Shift
As part of their plans to "accelerate omnichannel health strategy," CVS Health has announced it will close 900 stores over the next three years. 300 stores a year are expected to close as the company looks to reduce store density beginning in the spring of 2022.
In a statement, CVS Health President and CEO Karen Lynch stated that retail stories continue to play a key role in the company's strategies, and "compliment" their movement towards greater digital expansion.
"Our retail stores are fundamental to our strategy and who we are as a company. We remain focused on the competitive advantage provided by our presence in thousands of communities across the country, which complements our rapidly expanding digital presence."
CVS noted they have been evaluating changes in population, consumer buying patterns, and future health needs in order to ensure it has the right stores in the right places for both their consumers and the company.
CVS — which employs around 300,000 workers — currently has 9,967 pharmacies across the United States. While the number of staff members to be impacted by the closures is not known, they will be offered roles in other locations or different opportunities. New roles, as well as exits, for several higher-ups were also announced.
CVS Health intends to create new store formats in order to "drive higher engagement with consumers," which will come in three distinct models – sites offering primary care services, an "enhanced version" of HealthHUB, and traditional brick and mortar CVS Pharmacies.
CVS currently has 1,100 "minute clinics" located within their HealthHub stores, which has seen over 50 million patient visits. The company says it plans to have over 1,000 HealthHubs by the end of the year.
According to retail industry analyst and GlobalData managing director Neil Saunders, the result of the closures is due to CVS possessing too many overlapping locations, while the state of some of the stores has "pushed some of them into the downward spiral of irrelevance."
Saunders noted these disarrays included messy merchandising, bad lighting, and a depressing atmosphere. "They are not destinations or places where people go out of anything other than necessity," he said.
The company recently beat earning expectations by recording a 2021 third quarter revenue of $96.34 billion along with a net income of $1.59 billion. However, due the closures, CVS expects an impairment charge of about $1 billion to $1.2 billion — or $0.56 to $0.67 in diluted earnings per share — in the fourth quarter of 2021.
The press release did not offer any information as to where the closings will occur. With the rise of titans such as Amazon, as well as the convenience that online shopping offers, traditional retail shopping has seen a hit. The shift in consumer shopping only worsened due to the COVID-19 pandemic.
As CNBC explains, more consumers are getting their prescriptions filled online, picking up care items curbside, and visiting with doctors through telehealth.
CVS has been a crucial crutch for people throughout the pandemic, as its pharmacies have turned into vaccination hotspots. However, the company is guilty of wasting over 2.3 million doses of vaccines since March, the second-most of any major pharmaceutical behind Walgreens.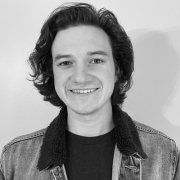 Andrew Rhoades is a Contributing Reporter at The National Digest based in New York. A Saint Joseph's University graduate, Rhoades' reporting includes sports, U.S., and entertainment. You can reach him at andrew.rhoades@thenationaldigest.com.
https://media.thenationaldigest.com/wp-content/uploads/2021/11/19092326/CVS-Pharmacy-400x400-1.jpg
400
400
Andrew Rhoades
https://media.thenationaldigest.com/wp-content/uploads/2019/12/23173823/The-National-Digest-785x60-1.png
Andrew Rhoades
2021-11-19 09:00:33
2021-11-19 09:23:40
CVS To Close 900 Stores Over The Next Three Years As Part Of Strategy Shift