U.S. Economy Adds Just 194,000 Jobs In September, Unemployment Falls To 4.8%
According to a news release by the U.S. Bureau of Labor Statistics (BLS), the economy added just 194,000 jobs in September. The results are about 306,000 less than the Dow Jones estimated growth. That number is also a significant drop from August, when the U.S. added 366,000 jobs.
In addition, the unemployment rate fell by 0.4% to a total of 4.8%, and the total number of unemployed persons dropped to 7.7 million.
Leisure and hospitality led the way when it comes to the industries that saw the biggest job growths in this period by adding 74,000 jobs. Professional and business services added 60,000 jobs, which was down from the 74,000 jobs added in August. Retail trade finished third in overall job growth, adding 56,000 positions.
Other upward growths include warehouse and transportation (+47,000), information (+32,000), social assistance (+30,000), manufacturing (+26,000), construction (+22,000), wholesale trade (+17,000), and mining (+5,000). One noteworthy detail is that warehouse and transportation is the only industry listed on the BLS report that currently sits above its pre-pandemic level (up 72,000) back in February of 2020.
With continually easing COVID-19 restrictions and an increasing amount of customers returning, it's not surprising that restaurants have been able to rehire many workers. However, those increase in job numbers don't tell the whole story, as restaurant staffers are still dealing with difficult conditions such as low wages, extra hours, and increased workloads.
In terms of overall wages, employees on private nonfarm payrolls saw their average hourly salary increase by .19 cents to a total of $30.85. The BLS explains this trend could be thanks to the increased demand for labor as the nation goes into COVID-19 recovery mode.
Unfortunately, a number of other industries— such as education— are still suffering in regards to employment. Local government education decreased by 144,000 jobs, and 17,000 jobs in state government education. Private education also saw little change.
The BLS notes that the "back-to-school" hiring period that typically occurs in September is lower than usual, although the results are difficult to interpret due the pandemic inflating seasonal patterns.
These education numbers come out among the news that President Joe Biden's vaccine mandate could eventually lead to a "teacher vaccine requirement in many states," which the Associated Press reports many education leaders believe. It's an additional factor that could play a part in the movement of education employment in the coming months.
Employment in health care saw downgrades at residential care facilities and hospitals with 38,000 and 8,000 job losses, respectively. However, 28,000 jobs were added in ambulatory health care services.
Talking to CNBC, Indeed's economic research director Nick Bunker explained that the overall results of the report were disappointing despite the presence of many people who have strong desires to return to the workforce after COVID-19 ravaged the nation.
"This is quite a deflating report. This year has been one of false dawns for the labor market. Demand for workers is strong and millions of people want to return to work, but employment growth has yet to find its footing."
Despite the somber feeling these results may bring, there is some reason for optimism when it comes to a possible unemployment turnaround in the distant future as CNN Business notes. The reports were conducted around mid-September, when COVID-19 cases were at a high. Since that time, the U.S. is currently averaging 102,000 COVID-19 cases per day, which is a 22% drop over the past two weeks (per Axios).
If the Delta wave is truly tapering off, job employment across all industries should be heading towards better days. This news also helps to certify that the fight against COVID-19 and any of its variants is just as important as ever, given the extreme impact it can have on the economy and workers nationwide.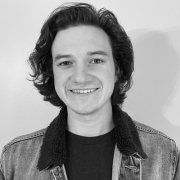 Andrew Rhoades is a Contributing Reporter at The National Digest based in New York. A Saint Joseph's University graduate, Rhoades' reporting includes sports, U.S., and entertainment. You can reach him at andrew.rhoades@thenationaldigest.com.
https://media.thenationaldigest.com/wp-content/uploads/2020/11/05154057/Unemployment-Form-400x400-1.jpg
400
400
Andrew Rhoades
https://media.thenationaldigest.com/wp-content/uploads/2019/12/23173823/The-National-Digest-785x60-1.png
Andrew Rhoades
2021-10-11 10:00:28
2021-10-11 16:33:52
U.S. Economy Adds Just 194,000 Jobs In September, Unemployment Falls To 4.8%