Pope Francis Criticizes 'Selfish' Couples Who Adopt Pets Instead Of Kids
Speaking in front of a general audience at the Vatican Wednesday, Pope Francis took a bold move at upsetting the masses of animal lovers by saying that couples who adopt pets instead of children are showing "a form of selfishness" and that it "diminishes us."
"How many children in the world are waiting for someone to take care of them," Francis said. "And how many spouses wish to be fathers and mothers but are unable to do so for biological reasons; or, although they already have children, they want to share their family's affection with those who have been left without."
Francis — who dived into the topic while discussing Joseph, the foster father of Jesus — called adopting "one of the highest forms a love" a person can give. He also told potential parents to not be afraid of adopting children, and that while there are always risks, there are "more risk in not having a child."
According to the Child Welfare Information Gateway, adopting a child can amount anywhere from $15,000 to $50,000 depending on the type of adoption, such as private or independent. Around 140,000 children are adopted by American families each year, while there are an estimated 153 million orphans worldwide. Meanwhile, per the ASPCA, around 4.1 million pets are adopted in the U.S. each year (2 million dogs and 2.1 million cats).
For the Church, Catholic families birthing or adopting more children could benefit it in the long run. A Gallup report found that in addition to U.S. membership in houses of worship dropping below 50% for the first time in eight decades, Catholic membership declined by 18 points, from 76% to 58%.
That's a steeper decline than what Protestants have faced (down nine points from 73% to 64%). Gallup also noted weekly church attendance for Catholics has declined as well, whereas it has remained steady for protestants.
Across the globe, countries are also experiencing what is termed as a "demographic winter," or falling fertility rates. According to BBC, worldwide fertility rates — which currently sit around 2.4 — are projected to fall below 2.0 by 2050, and to 1.7 by 2100.
BBC explained that the drop in fertility rates can be credited to more women going to school and working, as well as the greater accessibility of birth control. In May, Francis commented on fertility rates, stressing the need for "a policy, an economy, information and culture that courageously promote birth."
The Pope has discussed animals several times during his papacy. In 2016, Francis said that a person can't love their pet more than their neighbor. While some might recall Francis saying that animals — which the Church hasn't confirmed nor deny have souls — will go to heaven, the quote credited to Francis was actually spoken by Paul VI.
While Francis, who is often seen as much more of a progressive Church leader than those in the past, has neither children nor pets, he was gifted two donkeys by a farming cooperative back in 2014.
Despite Francis' frequent dismissal of animals, previous Popes have a more affectionate history with creatures. Benedict XVI was well-known for his housing and enduring love of cats, while Pius XII possessed a goldfinch.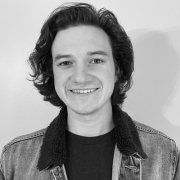 Andrew Rhoades is a Contributing Reporter at The National Digest based in New York. A Saint Joseph's University graduate, Rhoades' reporting includes sports, U.S., and entertainment. You can reach him at andrew.rhoades@thenationaldigest.com.
https://media.thenationaldigest.com/wp-content/uploads/2022/01/07110021/Pope-400x400-1.jpg
400
400
Andrew Rhoades
https://media.thenationaldigest.com/wp-content/uploads/2019/12/23173823/The-National-Digest-785x60-1.png
Andrew Rhoades
2022-01-09 09:00:55
2022-01-07 11:00:51
Pope Francis Criticizes 'Selfish' Couples Who Adopt Pets Instead Of Kids