FDA Orders Juul To Stop Selling E-Cigarette Products
On Thursday, federal health officials from the Food and Drug Administration (FDA) ordered Juul to remove its electronic cigarettes from the U.S. market as it continues to battle against the popular and addictive products that have seen high usage amongst teen groups.
Under the ruling, Juul cannot sell its e-cigarette device, along with its four kinds of tobacco and menthol-flavored Juul pods. It's a move that dates back to April, when the FDA gained the ability to regulate e-cigarettes and other products that utilize synthetic nicotine.
"Today's action is further progress on the FDA's commitment to ensuring that all e-cigarette and electronic nicotine delivery system products currently being marketed to consumers meet our public health standards," FDA Commissioner Robert Califf, MD, said.
"We recognize these make up a significant part of the available products and many have played a disproportionate role in the rise in youth vaping."
The ban only affects the commercial distribution, importation, and retail sales of Juul's products and not those currently owned and used by a consumer. Juul had previously sought approval from the FDA in regards to its device and pods.
However, the FDA noted that Juul lacked "sufficient evidence" regarding the toxicological profile of their products in order to show their marketing would be appropriate for public health. Additionally, Juul's studies also raised questions due to conflicting data — particularly in regard to genotoxicity and potential chemicals leaking from their pods — that were not addressed.
While the FDA said it didn't receive any information that suggests an immediate hazard associated with using Juul products, their ban shows that the lack of health data played a critical part in the regulatory process.
E-cigarettes have become a staple of the country's current youth. According to the Center for Disease Control (CDC), a 2021 survey found that 43.6% of high school students and 17.2% of middle school students reported using e-cigarettes on 20 or more of the last 30 days. One in four high schools smoke e-cigarettes daily, while that number is one in 12 for middle schoolers.
The study also found that 53.7% used a disposable device, while 28.7% used a prefilled or refillable pod or cartridge device. Juul was found to have been the fourth-most used brand among students at 6.8% (130,000) behind Puff Bar, Vuse, and SMOK.
It's another blow for a company that has often been blamed for starting the e-cigarette epidemic. It's seen its total revenue fall from $2 billion in 2019 — when it possessed 600,000 daily users under 21 — to $1.3 billion in 2021, while its market share has endured similar falls.
That decline in sales can also be attributed to the FDA, which banned flavored e-cigarettes in 2018. Altria, which purchased a 35% stake in Juul Labs for $12.8 billion in 2018, already felt the heat in the form of a 10% stock drop Wednesday. This year, Altria values that stake at $1.6 billion, just 13% of their original purchase.
Meanwhile, the FDA will continue to review and regulate other e-cigarette products, many of which have never been through the application process before. The administration previously stated it's reviewing 6.5 million applications from 500 companies, and have already rejected over 950,000.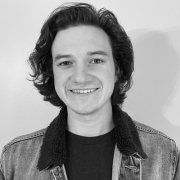 Andrew Rhoades is a Contributing Reporter at The National Digest based in New York. A Saint Joseph's University graduate, Rhoades' reporting includes sports, U.S., and entertainment. You can reach him at andrew.rhoades@thenationaldigest.com.
https://media.thenationaldigest.com/wp-content/uploads/2022/06/24125609/vaping-400x400-1.jpg
400
400
Andrew Rhoades
https://media.thenationaldigest.com/wp-content/uploads/2019/12/23173823/The-National-Digest-785x60-1.png
Andrew Rhoades
2022-06-25 16:00:11
2022-07-12 15:18:22
FDA Orders Juul To Stop Selling E-Cigarette Products