Lost Luggage Seeing A Surge During Summer Travel Months
Think of all the frustrations that could occur at the airport. Check-ins. Delays. Cancellations. All are sure to give you headaches, but perhaps the worst possible scenario is arriving at your destination, only to find that your luggage is nowhere to be seen.
Not only does lost luggage turn countless valuable hours into a full-on manhunt, but in the event that baggage isn't found, money will have to be spent on clothes and other necessities. And unfortunately, that's becoming more of a possibility than ever.
According to data by the Department of Transportation, almost 220,000 bags were "mishandled" — either lost, damaged, delayed, or stolen — by airlines in April. That's 0.55 mishandlings per 100 bags enplaned.
American Airlines Network led the way in mishandling with nearly 65,000 (0.72 per 100), while Alaska Airlines Network came in second with almost 16,000. Those 220,000 mishandlings are up from around 93,000 in April of 2021.
The crisis of lost luggage could be seen as the result of a number of factors. For one, travel has seen rapid increases since the reduction of COVID-19 protocols. On July 20, 2.2 million passengers were screened by the Transportation Security Administration, up from 1.9 million a year ago.
Airline and airport staffing is also lacking. Those shortages have resulted in putting the industry on track for the most cancellations in a non-pandemic year, and have an equally frustrating impact on baggage handling.
"When you hit a rough patch in your operations, the bags are going to be affected probably even more so than customers," Delta CEO Ed Bastian said, whose airline sent a whole plane to retrieve 1,000 stranded bags at London's Heathrow Airport last week. It's a problem some travel analysts expect to carry into 2023.
If you find yourself in this situation, there are a number of actions to take. The first should be to immediately go to the baggage claim office, as some airlines have a certain number of hours you must file a claim within.
One of the most important tips to remember is that airlines are required to compensate you for the bag's content: domestic flights have a maximum of $3,800 in compensation, while international flights are $1,800. Bag check fees are also refunded.
"The financial compensation is helpful, because that's not money you'd have spent ordinarily," NerdWallet travel expert Sara Rathner told MSNBC. However, you won't receive the money immediately. Airlines have different timelines for when they deem a bag lost, with some taking up to two weeks.
Traveling light by simply bringing a carry-on is also an excellent strategy, though one that might only work for a brief trip instead of a longer excursion. In the event you do check your bag, make sure to pack an additional set or three of clothes in your carry-on.
If your luggage gets lost and isn't eventually found, you'll at least have outfits to carry you over for a bit until you can replenish your wardrobe. The same applies to medicine and toiletries that might be critical to your health and hygiene.
Additionally, ensure that nothing of value, like electronics or jewelry, is placed into your checked bag as airlines are unlikely to cover the costs.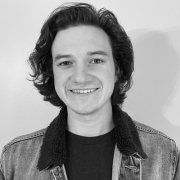 Andrew Rhoades is a Contributing Reporter at The National Digest based in New York. A Saint Joseph's University graduate, Rhoades' reporting includes sports, U.S., and entertainment. You can reach him at andrew.rhoades@thenationaldigest.com.
https://media.thenationaldigest.com/wp-content/uploads/2022/07/22115944/luggage-400x400-1.jpg
400
400
Andrew Rhoades
https://media.thenationaldigest.com/wp-content/uploads/2019/12/23173823/The-National-Digest-785x60-1.png
Andrew Rhoades
2022-07-24 09:00:19
2022-10-05 13:36:42
Lost Luggage Seeing A Surge During Summer Travel Months