Netflix Backtracks on Password Sharing Guidelines Following Backlash
Less than a week after Netflix announced new rules aimed at cracking down on password sharing amongst users, the streaming service is backtracking its new guidelines, claiming they were posted in error.
In preparation for its upcoming policy to limit password sharing on the service, Netflix updated its help center page to list new restrictions. Some have been retracted after Netflix received intense backlash from its user base.
The streaming giant has been testing out its new policy on account sharing in Chile, Costa Rica, and Peru over the last year. Starting in March, viewers in America will also be subject to the new regulations.
Users will be required to designate a "primary location" for all profiles in their household, as per the new rules. Anyone who wishes to use the same account in a different location will be required to pay a fee.
Netflix plans to use device IDs, IP addresses and account activity to confirm a viewer's location.
The updated help center page added a new requirement that users log in to their primary location's Wi-Fi once every 31 days to avoid having their devices blocked. Users who are traveling would need to use temporary codes, which would expire after seven days.
"A Netflix account is for people who live together in a single household. People who do not live in your household will need to use their own account to watch Netflix."
Many subscribers threatened to cancel upon hearing about the new updates. Some took to social media to share their outrage. One Twitter user tweeted questioning how this would apply to students.
"This new @Netflix anti-password sharing rule is so stupid. What about students? What about people who travel? I literally pay for one and won't be able you use my own account after 30 days of leaving home?? Make it make sense."
Netflix claimed that the new updates were posted in error. They also added that no official announcements have been made outside of the countries where the tests are currently being conducted.
"For a brief time last Tuesday, a help center article containing information that is only applicable to Chile, Costa Rica, and Peru went live in other countries. We have since updated it."
The investment firm Jeffries recently surveyed 380 Netflix password borrowers and found that 62% of them said they would no longer use the service after the new regulations rather than sign up for a new account or pay a fee.
Only 10% of respondents said they would sign up for a new account, suggesting that password-sharing users may be hesitant to switch to paid plans.
Over a third (35%) of respondents said they could just as easily replace Netflix with another service and another 31% said they do not find the content compelling enough to pay to consume.
When polled about which competitor's platform they would use in its place, the top answers were Amazon Prime Video (42%), Hulu (35%), and Disney+ (26%).
Jadon Helfstein, head of internet research at Oppenheimer, told Yahoo Finance Live in an interview on Monday that he believes this will still be a net positive for the company.
"The bottom line is there's a massive amount of password sharing, particularly among affluent people…We do think a good chunk of [Netflix] subscribers will probably pay more to keep certain members of their household or, let's say, their children who no longer live with them, on their plan."
He added that the company would not be doing this if they thought "they would end up in a worse revenue situation."
"The reality is people have taken advantage of it. Sharing your Netflix account with 20 other people is probably not what the company had in mind, [but] if people are reasonable and share this with five, six people in their family? I think it's going to work out."
The updated help center page now lists, "If you are traveling or live between different homes, we want you to be able to enjoy Netflix anywhere, anytime."
"If you are the primary account owner (or live with them), you shouldn't need to verify your device to watch Netflix. If you are away from the Netflix household for an extended period of time, you may be occasionally asked to verify your device. We ask you to verify to make sure that the device using the account is authorized to do so."
To verify a viewing device, Netflix will send a link to the primary account owner's email address or phone number with a 4-digit verification code. The code will then need to be entered on the device that requested it within 15 minutes. Once authorized, the device can be used to watch Netflix, but device verification may be required periodically.
According to a Netflix shareholder letter from last month, more than 100 million households share passwords, with 30 million residing in the U.S. and Canada.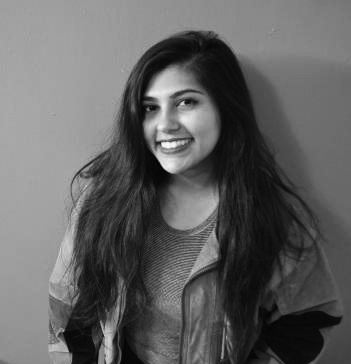 Moumita Basuroychowdhury is a Contributing Reporter at The National Digest. After earning an economics degree at Cornell University, she moved to NYC to pursue her MFA in creative writing. She enjoys reporting on science, business and culture news. You can reach her at moumita.b@thenationaldigest.com.
https://media.thenationaldigest.com/wp-content/uploads/2023/02/08150624/netflix-400x400-1.gif
400
400
Moumita Basuroychowdhury
https://media.thenationaldigest.com/wp-content/uploads/2019/12/23173823/The-National-Digest-785x60-1.png
Moumita Basuroychowdhury
2023-02-08 10:00:12
2023-02-08 15:07:21
Netflix Backtracks on Password Sharing Guidelines Following Backlash