New Study Offers Explanation As To Why Some Covid Patients Never Felt Symptoms 
In a new study published in Nature this month, scientists have estimated that over 20% of people who were infected with Covid-19 never had any symptoms, and now believe that their genetics are the reasoning behind why they never felt sick. 
Some people have a version of a gene in their immune system known as HLA-B which protects them from feeling the effects of the virus. The study found that people with a special variant of the gene are 2 to 8.5 times more likely to be asymptomatic than those without the variant. 
Scientists have concluded that this protein remembers infections from other seasonal coronaviruses, such as many common colds, and thus remembers how to go after the Covid-19 virus. 
Jill Hollenbach is an immunologist at the University of California, San Francisco who led the research in the new study. Hollenbach herself had Covid-19, but it wasn't an asymptomatic experience. 
"I had Covid-19. I was sick for about a week. I didn't love it," Hollenbach explained, describing a more average experience with moderate symptoms before making a full recovery. Now, her research is very focused on the more extreme cases, as well as cases with no symptoms. 
"One extreme is very severe disease [leading to hospitalization or death]. And the other end of that spectrum is you didn't have any symptoms. We really haven't understood what's driving that," she stated.
Hollenbach's Covid-19 Citizen Science Study received contributions from the Be The Match program, which accepts donations of bone marrow from volunteers. 
"We simply asked people who were registered donors to track their COVID experience through a smartphone app and consented to let us look at their genetic data and link it to their answers," Hollenbach said.
When it comes to the HLA variants, Hollenbach found that one specific one, known as HLA-B*15:01, was associated with asymptomatic Covid. 
"To be fair, not everybody that has [HLA-B*15:01] will be asymptomatic. But it was a really clear, robust and replicable association. The thinking is that your exposure to some seasonal cold viruses, that in some cases share a lot of similarities with parts of SARS-CoV-2, gave you some existing immunity," Hollenbach says.
Dr. Eric Topol, a physician-scientist at the Scripps Research Institute, discussed how this recent study could be the first step in further medical research: "It's a breakthrough, I think it may wind up giving us a whole new map for what to do in terms of drugs and vaccines, which is really notable."
One in every five people in the study were reported to be asymptomatic when they contracted Covid-19, and had the HLA-B*15:01 variant, there may even be other variants that offer the same potential protection. 
"I think that it gives us an opportunity to think about potentially developing vaccines and therapeutics that are aimed not at preventing infection but preventing symptoms," Hollenbach says.
"If you can find a path so that people don't get sick from COVID. That's extraordinary," Topol says.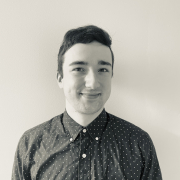 Eric Mastrota is a Contributing Editor at The National Digest based in New York. A graduate of SUNY New Paltz, he reports on world news, culture, and lifestyle. You can reach him at eric.mastrota@thenationaldigest.com.
https://media.thenationaldigest.com/wp-content/uploads/2023/07/26095601/covid19-400x400-1.gif
400
400
Eric Mastrota
https://media.thenationaldigest.com/wp-content/uploads/2019/12/23173823/The-National-Digest-785x60-1.png
Eric Mastrota
2023-07-26 09:00:20
2023-07-26 09:56:25
New Study Offers Explanation As To Why Some Covid Patients Never Felt Symptoms