New Study Reveals Details Of Lingering Covid-19 Symptoms After Infection 
A recent study published in Nature Communications has given a larger understanding over lingering Covid-19 symptoms experienced by people who contracted the virus. The study utilized electronic health records from the National Institutes of Health's RECOVER Initiative. 
The study was led by Dr. Rainu Kaushal, the chair of the Department of Population Health Sciences at Weill Cornell Medicine and physician-in-chief of population health sciences at New York-Presbyterian Hospital. The study gave a deeper insight into the reasoning behind lingering Covid-19 symptoms after one experiences an acute infection. 
The study also analyzed the likelihood of these symptoms and how they differ throughout various populations and demographics throughout the United States. 
"Long COVID is a new disease that is very complicated and quite difficult to characterize. It affects multiple organs and presents a severe burden to society, making it urgent that we define this disease and determine how well that definition applies among different populations. This paper provides the basis for furthering research on long COVID," said Dr. Chengxi Zang, an instructor in population health sciences at Weill Cornell Medicine and lead author on the paper. 
The team utilized multiple research outlets to make their conclusions, including health records from two clinical research networks within the National Patient-Centered Clinical Research Network. One set of data included information from 11 million New York-based patients, and another network that was utilized included 16.8 million patients from Florida, Alabama, and Georgia. 
The research conclusions the team came to showed there was a large list of diagnoses that occurred more frequently in individuals who had Covid-19 compared to those who didn't. In New York City specifically, the researchers found that residents who had Covid experienced more types of symptoms and were at a higher risk of long Covid. 
Between New York City and Florida, populations had specific conditions including dementia, hair loss, sores in the stomach, fatigue, and blood clots in the lung. 
"Our approach, which uses machine learning with electronic health records, provides a data-driven way to define long COVID and determine how generalizable our definition of the disease is," Dr. Zang said. 
"Some of the differences between the results from the two populations might be explained by the fact that New York City had a more diverse patient population, endured one of the first waves of the pandemic and faced the lack of personal protective equipment such as masks, compared with Florida," Dr. Zang said.
"In this new research, we examined a broad list of potential long COVID conditions one by one. These findings can help us better recognize the broad involvement of multiple organ systems in long COVID, and design appropriate plans for patient management and treatment development," said Dr. Fei Wang, co-senior author of the study.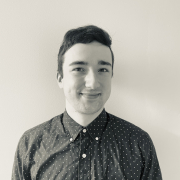 Eric Mastrota is a Contributing Editor at The National Digest based in New York. A graduate of SUNY New Paltz, he reports on world news, culture, and lifestyle. You can reach him at eric.mastrota@thenationaldigest.com.
https://media.thenationaldigest.com/wp-content/uploads/2023/05/15154843/covid-400x400-1.gif
400
400
Eric Mastrota
https://media.thenationaldigest.com/wp-content/uploads/2019/12/23173823/The-National-Digest-785x60-1.png
Eric Mastrota
2023-05-17 09:00:09
2023-05-17 09:41:00
New Study Reveals Details Of Lingering Covid-19 Symptoms After Infection