Putin Declares Martial Law in Four Annexed Ukrainian Regions
On Wednesday, Russian President Vladimir Putin declared martial law in four regions of Ukraine that Moscow annexed last month in a violation of international law. The order will allow authorities to impose curfews, imprison undocumented immigrants, establish checkpoints, detain people for up to 30 days and enforce other "security" measures.
Putin said his order will be effective starting Thursday. His decree gives law enforcement agencies three days to submit specific proposals to enforce the security plan. It also mandates the creation of territorial defense forces, a type of civilian militia, in Donetsk, Kherson, Luhansk and Zaporizhzhia, the four annexed regions Russia does not fully control.
"We are working to solve very difficult large-scale tasks to ensure Russia's security and safe future, to protect our people. Those who are on the front lines or undergoing training at firing ranges and training centers should feel our support and know that they have our big, great country and unified people behind their back."
The upper house of Russia's parliament, the Federation Council, promptly and unanimously confirmed Putin's declaration. The decree will also bestow regional governors in areas of Russia with more power to "ensure security," signaling more restrictive measures to come throughout Russia.
The third paragraph of the martial law order states, "if necessary, other measures provided for by the Federal Constitutional Law of January 30, 2002, No. 1-FKZ 'on martial law' may be applied in the Russian Federation during the period of martial law."
For the Russian people, this decree could impose restrictions on travel and public gatherings, suspend activities of political parties, public organizations and religious groups, tighten censorship, and strengthen the hold of law enforcement agencies on the population. Putin also wants to establish a coordination committee to increase communications and collaboration between government agencies as the country continues its violent invasion of Ukraine.
Putin has been dealing with growing unrest at home after the "partial mobilization" of Russian citizens to sustain what he still labels a "special military operation." Protests have erupted all over Russia, and upward of 200,000 citizens have left the country to evade the draft. Military draft offices have been set on fire, and an anti-war sentiment is spreading inside Russian borders. According to a Russian official, authorities have tightened security around the offices due to the increased attacks.
As of Tuesday, around half of Russia's regions had fulfilled their draft quota. Last Friday, Putin said he assumes "in two weeks all mobilizing measures will be over."
Mike Martin, a war studies visiting fellow at King's College London, posted a series of tweets critiquing Putin's decision to draft civilians.
"In reality, the mobilization was having greater effects on negative political stability at home than it was ever going to have in positive term (for the Russians) on the battlefield. And we've already seen some of those mobilized civilians dying on the battlefield in Ukraine … with no training … a criminal pointless waste of life."
It is the first time the Kremlin has declared martial law since World War II.
On Wednesday, Putin also signed an order instituting wartime measures in regions bordering Ukraine, such as Crimea, Belgorod, Voronezh, Kursk, Rostov and three others. The areas have been critical strategic locations for Russia's assault on Ukraine but have come under Ukrainian fire in recent weeks.
The order will allow for economic mobilization in these regions, restricting movement in and out of the territories, temporarily resettling residents, tightening public order in critical facilities, and introducing a special mode of operating transport, energy facilities, and communication systems. Authorities will also be given control "over the operation of printing houses, computer centers and automated systems, and the use of their work for defense needs."
Many of the provisions of the laws signed on Wednesday are nebulous, giving the state additional flexibility in enforcing additional measures.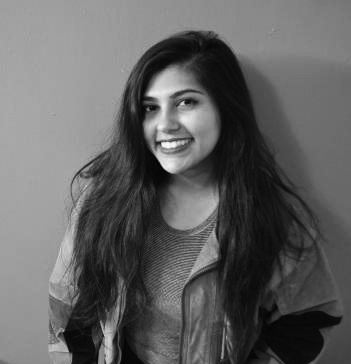 Moumita Basuroychowdhury is a Contributing Reporter at The National Digest. After earning an economics degree at Cornell University, she moved to NYC to pursue her MFA in creative writing. She enjoys reporting on science, business and culture news. You can reach her at moumita.b@thenationaldigest.com.
https://media.thenationaldigest.com/wp-content/uploads/2022/10/19140024/war-400x400-1.jpg
400
400
Moumita Basuroychowdhury
https://media.thenationaldigest.com/wp-content/uploads/2019/12/23173823/The-National-Digest-785x60-1.png
Moumita Basuroychowdhury
2022-10-19 09:00:25
2022-10-19 14:01:42
Putin Declares Martial Law in Four Annexed Ukrainian Regions