Rihanna Reveals She Is Pregnant at Superbowl Half-time Show
Rihanna revealed to fans that she is pregnant with her second baby in an unexpected way. The Grammy award-winning singer performed at the 2023 Superbowl half-time show in Phoenix, where she danced on platforms dressed in a fiery red jumpsuit that accentuated a baby bump.
In the first few moments of her set, the singer rubbed her belly and performed with the zipper of her jumpsuit open. Because of the snugness of the red bodysuit she was wearing underneath, it was visible that she was expecting a child.
People were quick to take to the internet to speculate whether the singer was pregnant again. Shortly after Rihanna's 13-minute set concluded, her representatives confirmed the news to the media.
Rihanna and her partner, rapper A$AP Rocky, had their first child, a son, in May 2022.
Onlookers saw the rapper filming Rihanna's performance and dancing enthusiastically throughout the half-time show as he cheered her on from the sidelines.
This is not the first time the couple has shared such a momentous announcement with dramatic flair.
During Rihanna's first pregnancy, the pair shared photographs of the singer's growing baby bump to announce that she was pregnant.
Photographer Miles Diggs took the series of photos as part of a pregnancy photo shoot for the couple. With the buttons of her long pink coat undone, Rihanna flaunted her expanding tummy, and lengthy body chains ornamented her outfit.
Before their first baby was born, Rihanna was interviewed by Vogue magazine, where she revealed how she and Rocky became more than friends after a lot of reluctance. The two had known each other for many years.
"People don't get out of the friend zone very easily with me, and I certainly took a while to get over how much I know him and how much he knows me because we also know how much trouble we can land each other in."
Their relationship became more serious when the pandemic took hold and quarantines were implemented. Rihanna said Rocky became her "family in that time."
The two went on a road trip from Los Angeles to New York in the summer of 2020.
"I cooked our food on this little janky grill I bought from Walmart. I still have it, too. It works like nobody's business. I love the simple things but also the grand adventures. There's no pretentious my-brand-your-brand bullshit; it's just us living. I just feel like I can do any part of life by his side."
She shared that her first pregnancy was not something the pair had planned, but they were both receptive to the idea of carrying it to term.
"It was just there on the test. I didn't waste any time. I called him inside and showed him. Then I was in the doctor's office the next morning, and our journey began."
Rihanna told British Vogue in March 2020 that she wants to have three to four kids within the next 10 years.
After her son was born, she told Entertainment Tonight that he was a "happy baby" and that she had affectionately taken to freestyling songs to sing to him.
"Oh my god, the mornings, like, seeing his morning face! Seeing a baby with, like, little bags and waking up, and they're just, like, startled. They're trying to figure out where they're at. It's the cutest. It's my favorite part of the day,"
Rihanna was elated but reluctant to take on new projects so soon after becoming a new mom. She told Entertainment Tonight, "If I'm going to leave my baby, I'm going to leave my baby for something special."
Recognizing the gravity of performing at the Superbowl half-time show, she said, "It was now or never for me."
"It was a challenge that I welcomed. It was a stage bigger than anything I've ever done."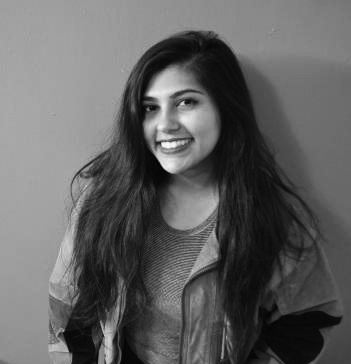 Moumita Basuroychowdhury is a Contributing Reporter at The National Digest. After earning an economics degree at Cornell University, she moved to the Big Apple to pursue her MFA in creative writing. She enjoys reporting on science, business and culture news. You can reach her at moumita.b@thenationaldigest.com.
https://media.thenationaldigest.com/wp-content/uploads/2023/02/13170808/halftime-400x400-1.gif
400
400
Moumita Basuroychowdhury
https://media.thenationaldigest.com/wp-content/uploads/2019/12/23173823/The-National-Digest-785x60-1.png
Moumita Basuroychowdhury
2023-02-13 10:01:14
2023-02-13 17:13:14
Rihanna Reveals She Is Pregnant at Superbowl Half-time Show