Social Isolation Linked to Higher Risk of Developing Dementia
A recent study found that the risk of developing dementia is 27% higher among older adults who lack regular social contact and interaction with others.
The study, conducted by researchers from the Johns Hopkins University School of Medicine, was published in the Journal of the American Geriatrics Society. It used data from a group of 5,022 participants aged 65 and older (with an average age of 76) as part of a long-term study titled National Health and Aging Trends.
At the time of the study, the participants were not living in a nursing home, residential care facility or other institution. They were asked to complete a two-hour, in-person interview to assess cognitive function, health status and overall well-being.
Initially, about 23% of the participants were socially isolated but showed no signs of dementia. The other 77% of participants were not considered socially isolated.
According to the study, social isolation is characterized by interacting with others infrequently and having few relationships. The researchers considered if participants lived with others, attended religious services, participated in social events, or discussed "important matters" with two or more people in the past year. Participants who engaged in none of the above were considered socially isolated.
During the nine years of the study, researchers periodically administered cognitive tests. The study showed that 26% of the participants considered socially isolated developed dementia, compared with 20% of those who were not deemed socially isolated.
In total, 21% of all participants had developed dementia, leading researchers to conclude that the risk of developing dementia over nine years was 27% higher in socially isolated older adults.
"Social isolation among older adults is associated with greater dementia risk. Elucidating the pathway by which social isolation impacts dementia may offer meaningful insights for the development of novel solutions to prevent or ameliorate dementia across diverse racial and ethnic groups."
Dr. Alison Huang, a senior research associate at the Johns Hopkins Bloomberg School of Public Health, said, "one possible explanation is that having fewer opportunities to socialize with others decreases cognitive engagement as well, potentially contributing to increased risk of dementia."
Dr. Thomas Cudjoe, an assistant professor of medicine at Johns Hopkins and a senior author of the study, stated  in a news release that "social connections matter for our cognitive health, and it is potentially easily modifiable for older adults without the use of medication."
The Centers for Disease Control and Prevention says that around 5.8 million Americans have Alzheimer's disease, the most common form of dementia.  Being socially isolated "has also been linked to poor mental health and emotional well-being in older people."
Another study that used data from participants in the same National Health and Aging Trends study "found that more than 70% of people age 65 and up who were not socially isolated at their initial appointment had a working cellphone and/or computer, and regularly used email or texting to initiate and respond to others."
This second study, conducted over four years, found that older adults who used these technologies showed a 31% lower risk for social isolation than other participants. 
Dr. Mfon Umoh, a postdoctoral fellow in geriatric medicine at the Johns Hopkins University School of Medicine, said that "basic communications technology is a great tool to combat social isolation." 
"This study shows that access and use of simple technologies are important factors that protect older adults against social isolation, which is associated with significant health risks. This is encouraging because it means simple interventions may be meaningful."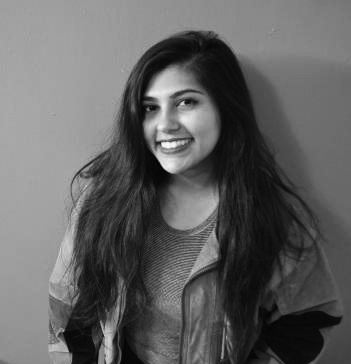 Moumita Basuroychowdhury is a Contributing Reporter at The National Digest. After earning an economics degree at Cornell University, she moved to NYC to pursue her MFA in creative writing. She enjoys reporting on science, business and culture news. You can reach her at moumita.b@thenationaldigest.com.
https://media.thenationaldigest.com/wp-content/uploads/2023/01/18143354/isolated-400x400-1.gif
400
400
Moumita Basuroychowdhury
https://media.thenationaldigest.com/wp-content/uploads/2019/12/23173823/The-National-Digest-785x60-1.png
Moumita Basuroychowdhury
2023-01-19 09:00:37
2023-01-19 11:08:15
Social Isolation Linked to Higher Risk of Developing Dementia