Sorry, Streamers: Disney+ Subscription Cost To Rise 38% In December
For many, multiple streaming subscriptions have become the norm – and unfortunately for you and your wallet, that might soon become challenging.
Disney has announced it will be raising the monthly ad-free subscription price of Disney+ to $10.99, a 38% increase, on Dec. 8th. To keep the same price, users will have to opt into an ad-based tier, which will launch on the same day.
In an analyst conference call, CFO Christine McCarthy voiced her confidence the increases won't be a dealbreaker for subscribers. "We expect the ad tier to be popular and we expect some people to want to stay with ad-free," she said.
Disney also noted Hulu will see its price raised by $2 to $14.99 on Oct. 10th, while the ad-based tier will see a $1 increase, from $6.99 to $7.99. The entertainment giant offers a bundle of ad-free Disney+, Hulu, and ESPN+ for $13.99 a month, which will also raise $1 to $14.99. Like the other increases, you can opt to keep the price the same, but all subscriptions will come with ads.
The company had previously upped Disney+'s ad-free tier from $6.99 to $7.99 back in 2021 after bursting out onto the streaming screen in November 2019, passing the number of expected subscribers within its first year.
That torrent pace — fueled by shows like "The Mandalorian" — continues to see ups, with Disney+ scoring over 14.4 million more subscribers than expected this past quarter, bringing it to 152 million total (a 31% year-over-year change).
The long-term forecast isn't as pleasant. Disney now expects the service to reach around 215 million to a maximum of 245 million subscribers by the end of fiscal 2024, a lowered estimate that was originally pegged around 230 million to 260 million two years ago.
Disney and CEO Bob Chapek's reasoning for the increase is that it's a necessary evil to match their increased content, which includes "Star Wars" and Marvel. "We believe, because of that increase in investment over the past two-and-a-half years relative to a very good price point, that we have plenty of room on price value," Chapek said at an earnings call Wednesday.
Disney+ is also adding further content thanks to the acquisition of Fox studio, which will see R-rated movies like "Logan" and "Deadpool" hit the screens. It's certainly a change of pace for both the service and company, both of which emphasize their family-friendly brand.
Chapek previously admitted it was a surprise to see how many adult-only households have a Disney+ subscription.
"We knew that we had interest in those general entertainment offerings, but didn't really realize how important they could be towards our overall proposition, if you will."
However, the price tick is also Disney attempting to compensate for the financial losses that continue to pile up. Direct-to-consumer operating income losses for the third quarter soared to $1.1 billion, up from $293 million a year ago.
Despite the subpar revenues and hits, Disney now ranks over main rival Netflix in terms of total subscribers across all their platforms by 400,000 with 221.1 million. Subscription tiers also remain lower than Netflix's, which cost $9.99 for ad-supported streaming and $15.49 for HD, ad-free streaming.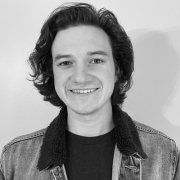 Andrew Rhoades is a Contributing Reporter at The National Digest based in New York. A Saint Joseph's University graduate, Rhoades' reporting includes sports, U.S., and entertainment. You can reach him at andrew.rhoades@thenationaldigest.com.
https://media.thenationaldigest.com/wp-content/uploads/2022/08/12133636/disney-400x400-1.jpg
400
400
Andrew Rhoades
https://media.thenationaldigest.com/wp-content/uploads/2019/12/23173823/The-National-Digest-785x60-1.png
Andrew Rhoades
2022-08-13 16:00:00
2022-08-12 13:40:14
Sorry, Streamers: Disney+ Subscription Cost To Rise 38% In December