Congress Seeks Documents, Reports From NFL's Investigation Into Washington Football Team
In a five-page letter sent to National Football League commissioner Roger Goodell, two Democrats have demanded documents and information from the investigation into Washington Football Team's (WFT) "hostile work environment" be turned over to Congress.
The letter, which asks for the information to be given by Nov. 4, was sent by Rep. Carolyn B. Maloney (D-NY.) and Raja Krishnamoorthi (D-IL.). The two Democrats expressed their concerns about how the league handled the investigation, along with the usage of non-disclosure agreements in the matter.
"We have serious concerns about what appears to be widespread abusive workplace conduct at the WFT and about the NFL's handling of this matter. In addition, we are deeply troubled by the reported use of non-disclosure agreements to potentially conceal inappropriate behavior."
Maloney and Krishnamoorthi also worry that how the NFL preceded in dealing with such serious wrongdoings involving bigotry, racism, and sexism could set "troubling precedents" for other workplaces.
As the letter notes, there has been no written report about the NFL's year-long investigation on the WFT workplace and management – despite other high-profile NFL probes having been written in the past. Additionally, not all of the findings have been released.
The corporate giant of the sports world looks ready to stand its ground, however. ESPN reported that an NFL spokesman stated the league does not plan to re-open the investigation, nor will it release any of the 650,000 emails it collected.
In addition to the 650,000 emails collected, the NFL also interviewed more than 150 people. In September 2020, the NFL reached an agreement with WFT to release employees or former employees from non-disclosure agreements in order to talk with investigators.
According to ESPN, NFL spokesman Brian McCarthy said in an email that the league shares Maloney's concerns about keeping workplaces free of harassment, and is looking forward to speaking with her office.
The initial investigation stemmed from allegations of the WFT's conduct, made by the team cheerleaders, that The Washington Post reported on in 2020. Among the harassing acts include emails passed around that showed footage of cheerleaders' breasts and pubic areas from behind the scenes of a swimsuit photo shoot.
The video was passed around from Jon Gruden — who was an analyst for ESPN's "Monday Night Football" at the time — to then-general manager Bruce Allen, and then allegedly to WFT owner Dan Snyder – who denies not just receiving the offensive footage, but leaking it in order to put the blame on Allen.
In what was suppose to be a WFT-focused investigation, Gruden walked away the biggest loser – albeit rightfully so. The collected emails showed Gruden used homophobic and racial language. Gruden claimed the NFL pressured then-Los Angeles Rams head coach Jeff Fisher into drafting "q***rs" by taking Michael Sam in the 2014 NFL Draft.
Gruden also called Goodell a "clueless anti-football p***y," while joking NFL Players Association executive director DeMaurice Smith has "lips the size of michellin tires" – which many argue is a racial trope. After the leaks released, Gruden resigned from his position as Raiders head coach, which he held since 2018.
Following the NFL's investigation, WFT was fined $10 million — with the money planned to be used for organizations that build "character education, anti-bullying, and healthy relationships – while Snyder's wife, Tanya, was named co-CEO and took over day-to-day duties. The Synders, along with other executives, were required to take part in workplace conduct training.
In recent days, WFT has made more and more curious actions that seem to suggest the team is doing everything it can to keep the scandal out of discussion. Three days before their game on Oct. 17, the team announced it would be retiring the number of Sean Taylor, who prematurely passed away in 2007.
Many heavily criticized WFT's hastily-announced retirement of a fan-favorite, along with the questionable celebrations that were done. WFT team president Jason Wright issued an apology on the retirement execution afterwards.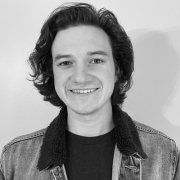 Andrew Rhoades is a Contributing Reporter at The National Digest based in New York. A Saint Joseph's University graduate, Rhoades' reporting includes sports, U.S., and entertainment. You can reach him at andrew.rhoades@thenationaldigest.com.
https://media.thenationaldigest.com/wp-content/uploads/2020/02/24115911/NFL-400x400-1.jpg
400
400
Andrew Rhoades
https://media.thenationaldigest.com/wp-content/uploads/2019/12/23173823/The-National-Digest-785x60-1.png
Andrew Rhoades
2021-10-22 13:17:48
2021-10-25 17:37:02
Congress Seeks Documents, Reports From NFL's Investigation Into Washington Football Team