Stranger Things Final Season Pitch Made Netflix Executives Cry
Fans of Netflix hit series Stranger Things should brace themselves for an emotional final season. The creators of the show and several of its cast members hinted at what viewers should expect from a blockbuster Season 5 during a panel in Los Angeles Sunday night.
Creators Ross and Matt Duffer, executive producer Shawn Levy, and cast Millie Bobby Brown, Caleb McLaughlin, Priah Ferguson, Jamie Campbell Bower, Joseph Quinn and Eduardo Franco took part in the panel held at Tudum Theater.
The Duffer brothers revealed that the team had finished writing the season's first episode, "The Crawl." The crew also conducted a two-hour pitch meeting with Netflix execs to lay out the series ending, which left some executives in tears. According to Matt Duffer, just a few individuals know how the series will end.
"We did get our executives to cry, which I felt was a good sign that these executives were crying. The only other times I've seen them cry were like budget meetings."
After submitting the first episode of the beloved series' final season, Ross Duffer reflected on the show's remarkable run.
"We turned in the first script a couple of weeks ago and we're onto the second. It's full steam ahead. I remember Season 1 we were just amazed that Netflix was letting us do this at all, but Season 2 was when we really, with the writers, we developed an overall plan and a back story for all of this and make sure that, with the Upside Down, everything about what it was."
Patton Oswalt, who served as the panel's moderator, probed for information on Season 5's emotional underpinnings. Fans hope the show will continue weaving 80s horror and pop culture references into its script.
"Five, the way we see it, is kind of a culmination of all the seasons, so it's sort of got a little bit from each, whereas before each season was so distinctly … [Season] 3 is our big summer blockbuster season with big monsters, and [Season] 4 was the psychological horror. I think that what we're trying to do is go back to the beginning a little bit, in sort of the tone of [Season] 1."
Ross Duffer also shared that the last episodes of Season 5 will be comparable to Season 4 "scale-wise." 
Season 4 of the series became the most expensive Netflix original created, costing around 30 million dollars to make each episode. In comparison, Breaking Bad Season 5 was 3.5 million dollars an episode, and Game of Thrones Season 8 was 15 million dollars an episode.
The series' outstanding ratings among viewers and 12 Emmy wins suggest that the production costs were well worth it.
"Just as important as the supernatural, we have so many characters now, most of whom are still living. It's important to wrap up those arcs because a lot of these characters have been growing since Season 1. So, it's a balancing act between giving them time to complete their character arcs and also tying up these loose ends and doing our final reveals."
Levy, the show's executive producer, has praised the Duffer brothers' dedication to the show over the years.
"As a witness and having been in that two-hour pitch room and having read this first script — I'm paralyzed with fear that I'll spoil anything but I will say the thing about these Duffer Brothers is that even though the show has gotten so famous and the characters have gotten so iconic and there's so much about the '80s and the supernatural and the genre, it's about these people, it's about these characters. Season 5 is already so clearly taking care of these stories of the characters because that's always been the lifeblood of Stranger Things."
Matt Duffer revealed in August that the creators were considering not adding any new cast members during the final season to retain the focus on the current ensemble. Some viewers have criticized the show in the past for its reluctance to kill off main characters, which seems  idealistic in a world filled with ravenous monsters.
"Whenever we introduce a new character, we want to make sure that they're going to be an integral part of the narrative. So that's something with Eddie this season, where we go, 'Well, we need a character here for this storyline to really work, and to give it the engine that is needed.' But every time we do that, we're nervous, because you go, 'We've got a great cast of characters here, and actors, and any moment we're spending with a new character, we're taking time away from one of the other actors.' So we're just very, very careful about who we're introducing."
David Harbour, who plays Jim Hopper in the series, believes the final season will be a "home run." Harbour said that playing Hopper has been "the role of a lifetime in many ways" and that he is going to pour his "heart and soul" into playing him for the last time.
"I know those Duffer brothers are very specific, and I know they want to get that last season. I mean if you look at Season 4, I have a feeling that Season 5 may not be as long, but it certainly will be packed to the brim with good stuff that you love. I mean, they really are getting better at giving you that home run that the audiences love. And I think that Season 5 will do that so much."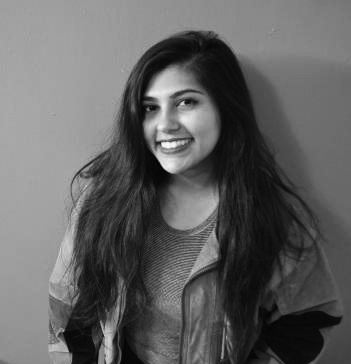 Moumita Basuroychowdhury is a Contributing Reporter at The National Digest. After earning an economics degree at Cornell University, she moved to the Big Apple to pursue her MFA in creative writing. She enjoys reporting on science, business and culture news. You can reach her at moumita.b@thenationaldigest.com.
https://media.thenationaldigest.com/wp-content/uploads/2022/11/14152141/netflix-400x400-1.gif
400
400
Moumita Basuroychowdhury
https://media.thenationaldigest.com/wp-content/uploads/2019/12/23173823/The-National-Digest-785x60-1.png
Moumita Basuroychowdhury
2022-11-14 09:00:30
2022-11-14 15:22:16
Stranger Things Final Season Pitch Made Netflix Executives Cry