Gun Found Stuffed Inside a Raw Chicken at Florida TSA Checkpoint
A Florida air passenger attempted to smuggle a gun onto a flight using a raw chicken on Monday. Transportation Security Administration officers at Fort Lauderdale-Hollywood International Airport caught the firearm at one of its checkpoints, wrapped in thin paper packaging inside a Kikiri Quirch brand baking hen. 
The passenger had stashed the chicken in his carry-on and was headed to Port-au-Prince, Haiti, according to Sari Koshetz, a TSA spokesperson for the Gulf region. 
The official TSA Instagram account shared a post on Monday containing a photo of the raw chicken being examined inside the security area alongside the gun. It was captioned, "there's a personal fowl here…"
"The plot chickens as we barrel our way closer to Thanksgiving. For us, it's a time to be thankful that our officers are always working around the cluck to keep you safe. Take for instance this 'hen you believe it?' find at Fort Lauderdale-Hollywood International Airport. We hate to beak it to you here, but stuffing a firearm in your holiday bird for travel is just a baste of time. This idea wasn't even half-baked; it was raw, greasy, and obviously unsupervised. The only roast happening here is this poor packing choice! Feather you like it or not, there are rules for traveling with guns and ammunition. So, don't wing it; roost over the proper packaging info through the link in our bio."
Passengers are permitted to transport fresh meat and seafood in their carry-ons if they follow special instructions provided by the TSA. People who want to travel with guns and ammunition must pack the firearms unloaded in locked, hard-shell containers within their checked bags. They must also declare the items at the airport ticket counter.
"You may transport unloaded firearms in a locked hard-sided container as checked baggage only. Declare the firearm and/or ammunition to the airline when checking your bag at the ticket counter. The container must completely secure the firearm from being accessed. Locked cases that can be easily opened are not permitted. Be aware that the container the firearm was in when purchased may not adequately secure the firearm when it is transported in checked baggage."
A criminal investigation by the U.S. Department of Homeland Security is ongoing. Nestor Iglesias, a spokesperson for Homeland Security Investigations, told CNN he could not provide additional details since the incident is a "criminal case which has been accepted for prosecution."
This is not the first time a passenger has attempted to conceal prohibited items using unconventional methods. According to CBS News, a "meth burrito" was confiscated in Houston last year. 
In 2022, passengers cumulatively brought more than 700 guns to TSA checkpoints at Florida state airports, a higher number of guns than any previous year. Twelve airports set records, according to a TSA news release. 
"The largest number of guns TSA officers have had to intercept were: 129 guns at Orlando International Airport (MCO), 120 guns at Ft. Lauderdale-Hollywood International Airport (FLL), 102 guns at Tampa International (TPA), 83 guns at Miami International (MIA), 58 guns at Jacksonville International Airport (JAX), 37 guns at Southwest Florida International (RSW), 28 at Palm Beach International (PBI), and 24 at Pensacola International (PNS)."
Koshetz said that "every passenger bears the responsibility of knowing exactly where their gun is before entering the security checkpoint" since "an accidental discharge could result in tragedy."
"Don't let bringing a gun to a federal checkpoint be the reason you cannot answer 'no' to the question often asked on job applications: have you ever been arrested? As we enter the busiest holiday travel period, remember if you are going to travel with your gun, it must be in your checked bag, but be sure you know what the gun laws are on each side of your trip or you may be heading to jail instead of to your family gathering. Guns may not be legal to transport even in checked baggage in some jurisdictions."
Passengers who violate TSA rules could face civil penalties of up to $13,910, even if they are not arrested by law enforcement. 
Koshetz told USA Today that it was unclear whether the passenger's gun was loaded.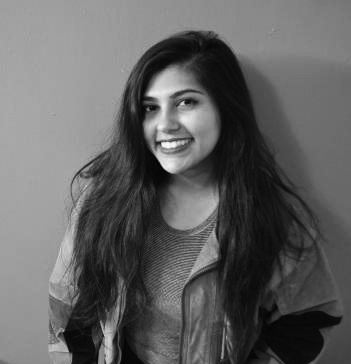 Moumita Basuroychowdhury is a Contributing Reporter at The National Digest. After earning an economics degree at Cornell University, she moved to NYC to pursue her MFA in creative writing. She enjoys reporting on science, business and culture news. You can reach her at moumita.b@thenationaldigest.com.
https://media.thenationaldigest.com/wp-content/uploads/2022/11/11094618/tsa-400x400-1.gif
400
400
Moumita Basuroychowdhury
https://media.thenationaldigest.com/wp-content/uploads/2019/12/23173823/The-National-Digest-785x60-1.png
Moumita Basuroychowdhury
2022-11-11 11:00:49
2022-11-14 13:20:20
Gun Found Stuffed Inside a Raw Chicken at Florida TSA Checkpoint