Tesla Drivers Playing Video Games Raises Safety Questions
As cars become more advanced, they offer greater utilities and features. The catch is that some of these upgrades appear to be putting their drivers in harm's way. According to the New York Times, the National Highway and Traffic Safety Administration (NHTSA) is looking into Tesla drivers being able to play video games while in motion after the matter was raised by a complaint.
Tesla drivers being able to play video games on their dashboard touch screen isn't new. Previously, drivers could play video games if they were stationary. An over-the-air software update released last summer changed that restriction.
According to The Verge, the Tesla 3 model allows users to play "Sky Force Reloaded," "Solitaire," and "The Battle of Polytopia." The site noted that while the Tesla asks if the user is in motion before playing the game, it doesn't take any measures to ensure their answer is the correct one. A driver can easily lie and play the game while on the road.
Speaking with the Associated Press, Vince Patton — a retired journalist and Tesla owner who filed the complaint — explained that even if a passenger is playing the game, it can still be distracting to the driver because the game takes up two-thirds of the screen. Patton also said that drivers frequently use the games while their cars are being recharged.
In an email, an NHTSA spokeswoman noted the administration is currently talking with Tesla — though the conversations were not discussed in depth — and that laws prohibit the selling of vehicles with design flaws that can put drivers in danger.
"We are aware of driver concerns and are discussing the feature with the manufacturer. The Vehicle Safety Act prohibits manufacturers from selling vehicles with design defects posing unreasonable risks to safety."
In 2019, 3,142 people were killed due to distracted driving, which was 8.7% of all fatalities. That was a 9.9% increase from 2018.
When it comes to famous pairings, Tesla and safety might not quite be in that group. In June, the Models 3 and Y lost their IIHS "top safety picks plus" designations. Tesla released a "Safety Score" feature as part of its Full Self-Driving (FSD) software back in September, which in theory is a way to incentivize and gamify safe driving. The safety score monitors a driver's braking, turning, how many times a collision warning is activated, and tailgating.
However, according to Consumer Reports, attempting to avoid "hard brakes" could make drivers fail to make a complete stops for pedestrians or go right through intersections. Tesla stated that data shows the features improves driver safety.
The "self-driving" aspect also poses serious concerns. A Model Y driver filed a complaint with the NHTSA, stating that the vehicle took control, went into the wrong lane, and crashed on Nov. 3 while in FSD mode. Tesla also recalled 12,000 vehicles sold since 2017 last month because of a communication error could have caused an accidental activation of the emergency brakes.
In response to the possible accidents caused by software kinks, Tesla has asked drivers to accept that footage from both inside the car and outside can be used in the event of a crash. The footage collected will be associated with the owner's vehicle. Electrek suggested that by asking for footage, Tesla is looking for evidence in accidents that would allow them to defend their FSD.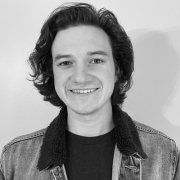 Andrew Rhoades is a Contributing Reporter at The National Digest based in New York. A Saint Joseph's University graduate, Rhoades' reporting includes sports, U.S., and entertainment. You can reach him at andrew.rhoades@thenationaldigest.com.
https://media.thenationaldigest.com/wp-content/uploads/2019/11/07150230/Tesla-Logo-on-Trunk-400x400-1.jpg
400
400
Andrew Rhoades
https://media.thenationaldigest.com/wp-content/uploads/2019/12/23173823/The-National-Digest-785x60-1.png
Andrew Rhoades
2021-12-10 09:00:07
2021-12-09 19:33:07
Tesla Drivers Playing Video Games Raises Safety Questions