The Netherlands Introduces Restrictions On Investors, Making Homeownership More Accessible 
Some of the Netherlands largest cities have introduced restrictions on investors from renting out the real estate they buy as certain neighborhood populations change, increasing rent while house prices remain the same. 
As a means of making homeownership more accessible for middle-income households, the "Opkoopbescherming" (purchase protection) law strongly discourages investors from buying real estate, and states that any property with a value below a cap set by municipalities can't be leased for four years after its purchase. 
More than a year after this policy started, housing prices have yet to drop while rent prices are increasing with a smaller supply available. 
One of the main reasons the law was passed in the first place is because concerns were growing about investors driving up the real estate market by out-pricing home-buyers, and decreasing the livability in neighborhoods because tenants are more likely to stay for shorter periods of time.
According to Statistics Netherlands, house prices in the Netherlands have been regularly increasing, and prices of Dutch real estate grew by 13.4% in 2022, adding to a 15% growth from 2021. 
While the policy was drawn up at a national level, it's up to municipalities to decide whether to implement the law. All Dutch cities with more than 200,000 residents introduced the investment-restriction policy in 2022. 
The study regarding this law overall found that residents in the Netherlands would have a higher chance of buying homes in areas where real estate investors were not included. Nationwide, around 2,000 homes were sold to buyers, which otherwise would have been sold to investors. 
The research on the new law also showed, however, the absence of real estate investors hasn't impacted rising home prices, meaning their investments may not contribute to price rises. 
According to Newsendip, Matthijs Korevaar, Assistant Professor at the Erasmus School of Economics, said that "investors usually have a more solid financial background – larger borrowing capacity, no resolutive conditions, etc. – which can give them an advantage in front of sellers compared to household buyers who need a high mortgage. Investors would pay similar prices but have better chances of buying a house thanks to their finances."
The study also suggested that the ban on investors in certain areas has more so impacted the populations of a given neighborhood, as renters are normally younger, and homebuyers in the area are more often older and wealthier.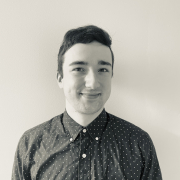 Eric Mastrota is a Contributing Editor at The National Digest based in New York. A graduate of SUNY New Paltz, he reports on world news, culture, and lifestyle. You can reach him at eric.mastrota@thenationaldigest.com.
https://media.thenationaldigest.com/wp-content/uploads/2023/06/21155504/homes-400x400-1.gif
400
400
Eric Mastrota
https://media.thenationaldigest.com/wp-content/uploads/2019/12/23173823/The-National-Digest-785x60-1.png
Eric Mastrota
2023-06-23 09:00:38
2023-06-23 09:28:21
The Netherlands Introduces Restrictions On Investors, Making Homeownership More Accessible