The Try Guys Part Ways With 'Wife Guy' Ned Fulmer After Workplace Affair
The Try Guys announced on Tuesday that they are cutting ties with one of their members, Ned Fulmer, after he admitted to cheating on his wife with one of his employees. Fulmer was known by fans to be the "wife guy" and even wrote a cookbook titled "The Date Night Cookbook" with his wife, Ariel Fulmer.
The viral YouTube group had four members: Zach Kornfeld, Keith Habersberger, Eugene Lee Yang and Fulmer. The group created content together while at Buzzfeed, where they were former employees. Eventually, they left the platform in 2018 to pursue their own production company and YouTube channel, which has more than 7.8 million subscribers.
Ned confirmed the cheating allegations with a statement on Instagram.
"Family should have always been my priority, but I lost focus and had a consensual workplace relationship. I'm sorry for any pain that my actions may have caused to the guys and the fans but most of all to Ariel. The only thing that matters right now is my marriage and my children, and that's where I am going to focus my attention."
The other woman is rumored to be Try Guy's associate producer Alexandria Herring.
Fans of the series started to feel that something was wrong when Fulmer was missing from the channel's last three videos. Members of the series' subreddit shared photos of stills from finished video shoots containing Fulmer, causing them to speculate that he had been getting edited out of the videos. Fulmer was present in a photo from the group's filming of an episode where Habersberger tried the entire Caesars Palace menu in Las Vegas. The final video did not contain Fulmer at all.
Ariel Fulmer, who hosts a podcast called "You Can't Sit With Us" with the other partners of the group's members, was absent from its previous two episodes. Fans noted how the timing coincided with an announcement from the group last week that they would only be releasing one episode per week instead of their usual two until the end of October.
A few weeks prior,  a post titled "Ned," authored by user "hamilton390," had appeared on the Try Guys subreddit on Sept. 3, alleging that "multiple people have seen Ned around NYC this week making out with women at the local bars." The post received only a few comments, all skeptical of the claim. One commenter wrote, "source: I made it up." In response, "hamilton390" sent one of the commenters a series of screenshots of Instagram direct messages. It was later revealed that "hamilton390" was Herring's fiancé Will Thayer.
In the screenshots, Thayer received a message from someone who saw Herring kissing Fulmer in a dive bar near NYU in New York City. The message read that the user "saw her making out with ned from the try guys," and the timing of the sighting aligned with dates when Fulmer and Herring were known to have been in NYC. The user also sent Thayer some blurry videos for proof. Thayer thanked the sender and replied, "just spoke to Ariel for an hour." Thayer scrubbed his Instagram of photos of Herring before unfollowing her. Fulmer and Herring also unfollowed each other, reinforcing fans' suspicion that Herring was the woman in the videos.
The Try Guys confirmed that they removed Fulmer from the group with a short message.
"Ned Fulmer is no longer working with The Try Guys. As a result of a thorough internal review, we do not see a path forward together. We thank you for your support as we navigate this change.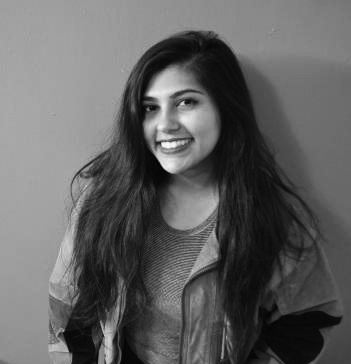 Moumita Basuroychowdhury is a Contributing Reporter at The National Digest. After earning an economics degree at Cornell University, she moved to NYC to pursue her MFA in creative writing. She enjoys reporting on science, business and culture news. You can reach her at moumita.b@thenationaldigest.com.
https://media.thenationaldigest.com/wp-content/uploads/2022/09/28121902/part-400x400-1.jpg
400
400
Moumita Basuroychowdhury
https://media.thenationaldigest.com/wp-content/uploads/2019/12/23173823/The-National-Digest-785x60-1.png
Moumita Basuroychowdhury
2022-09-28 09:00:42
2022-09-28 12:19:30
The Try Guys Part Ways With 'Wife Guy' Ned Fulmer After Workplace Affair