Elon Musk's efforts to rebrand Twitter as X are not going as smoothly as planned. While workers were trying to remove the company's old name and famed bird logo from the front face of its headquarters, police intervened.
The local police department stopped the impromptu renovation Monday afternoon, citing the act as "unauthorized work." The authorities say the social media company failed to notify the building's owner and security about its intention to remove the sign from its San Francisco headquarters.
After the incident, a representative for the police department shared with The Associated Press in an email that no crime had been committed. The police were trying to ascertain if Twitter had a permit to close Market Street and block a lane of traffic.
"Officers assigned to Tenderloin Station responded to the area of 10th and Market streets regarding a report of a possible unpermitted street closure. Through their investigation, officers were able to determine that no crime was committed and this incident was not a police matter."
By the time the work had been interrupted, only the old Twitter logo and the letters "er" remained. On Sunday, Musk had tweeted, "And soon we shall bid adieu to the Twitter brand and gradually, all the birds." Later that day, he shared on the platform that the bird logo would be replaced with the letter X.
"X.com now points to https://twitter.com/. Interim X logo goes live later today."
However, users like NYTimes Tech Reporter @Rmac18 tweeted, the hyperlink redirected many users to a GoDaddy landing page.
"Despite this, X dot com is still redirecting some people (including myself) to a GoDaddy site with ads for sectional sofas."
The New York Times reported that Musk renamed conference rooms in the building, incorporating the letter X. Some titles seen in photos include "s3Xy," "eXposure," and "eXult." The letter X was also projected into the cafeteria.
Musk has made a number of controversial changes to the site since he purchased the social media platform for $44 billion last year, the most recent being the name change to X. Many of these amendments to the platform, with its lax moderation policies, have driven advertisers off the website.
He has also been accused of not holding up his alleged "free-speech absolutist" philosophy. Aside from his supporters, users claim that the new paid Twitter Blue subscription directly puts a price on speech, amplifying his supporters while dampening the reach of his opponents or those who cannot afford it.
Users with left-wing views and progressive activists are seeing their accounts suspended with no explanation. He was recently accused of removing the community-based fact-check under one of his tweets inciting vaccine hesitancy.
Earlier this month, Musk told CNN that the company was struggling with its finances, citing a 50% drop in advertising revenue and a negative cash flow.
In a tweet about the rebranding, Twitter's new chief executive Linda Yaccarino praised taking the platform in a new direction.
"It's an exceptionally rare thing – in life or in business – that you get a second chance to make another big impression. Twitter made one massive impression and changed the way we communicate. Now, X will go further, transforming the global town square."
However, analysts say that this move could end up costing Twitter. Mike Proulx, research director and vice president at Forrester, said in a blog post that given the drop in revenue and negative cash flow, ditching the Twitter name will damage the platform further.
"This is far from a position of strength from which to attempt what is essentially an app relaunch — a move that will only alienate more users and more advertisers. While Musk's vision is to turn "X" into an "everything app," this takes time, money, and people — three things that the company no longer has. Disenfranchised Twitter users will increasingly turn to Threads while Musk's company continues to lose money. Simply put, X's runway is coming to an end."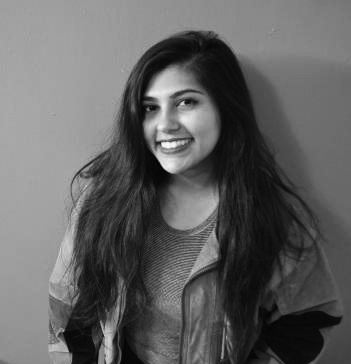 Moumita Basuroychowdhury is a Contributing Reporter at The National Digest. After earning an economics degree at Cornell University, she moved to NYC to pursue her MFA in creative writing. She enjoys reporting on science, business and culture news. You can reach her at moumita.b@thenationaldigest.com.
https://media.thenationaldigest.com/wp-content/uploads/2023/07/26152258/twitter-400x400-1.gif
400
400
Moumita Basuroychowdhury
https://media.thenationaldigest.com/wp-content/uploads/2019/12/23173823/The-National-Digest-785x60-1.png
Moumita Basuroychowdhury
2023-07-27 09:00:06
2023-07-27 10:14:30
Police Halt Elon Musk's Attempt to Remove Twitter Sign From HQ After Rebranding