U.S. Consumer Confidence Slips In May Among Inflation
On Tuesday, The Conference Board reported that its consumer confidence index decreased slightly in May to 106.4, a score that — while still a strong number — is down from 108.6 in April (which saw a small increase itself from March).
Meanwhile, the group's present situation index, which is based on consumers' assessments of current business and labor market conditions, declined from 152.9 to 149.6. The expectations index, based on consumers short-term outlooks for income, business, and labor, decreased from 79.0 to 77.5.
"The decline in the present situation index was driven solely by a perceived softening in labor market conditions," Lynn Franco, The Conference Board's senior director of economic indicators, said. "By contrast, views of current business conditions — which tend to move ahead of trends in jobs — improved. Overall, the present situation index remains at strong levels, suggesting growth did not contract further in Q2."
"That said, with the expectations index weakening further, consumers also do not foresee the economy picking up steam in the months ahead. They do expect labor market conditions to remain relatively strong, which should continue to support confidence in the short run."
The dip in confidence comes after April saw an 8.3% year-over-year rise, which was down from March's 8.5% year-over-year hike. Also not helping is the producer price index, which saw a jump of 6.9% in April. That's down from March's 7.1%, but up from February's 6.7%.
Even with the Federal Reserve's attempts to fight inflation by raising interests rates by 0.5% to 1.00%, the soaring prices will likely continue to be a burden to Americans over the coming summer months. One area consumers are being tortured in are rising gas prices, which now sit at a national average of $4.6 per gallon.
The labor market continues to remain a question mark for consumers even after employers added 428,000 jobs in April, keeping the unemployment rate at a pandemic-low 3.6%. Those numbers helped the country keep a 12-month streak of 400,000 or more jobs added.
However, that steady improvement may be misleading. Politico noted that data released by the Ludwig Institute suggests the "true rate of unemployment" (or TRU) is higher than national or local figures show and accounted for 23.1% of the labor force in April.
"We think it misleads the American people to say, 'Oh, we've got 3.6 percent of America that is unemployed, ergo, a huge percent of the population is employed,' when in fact they can't make above a poverty wage," Ludwig told Politico.
Additionally, Federal Reserve chair Jerome Powell has previously called the labor market "unsustainably hot," and — in an interview with Marketplace — explained that the demand of labor is inconsistent with low inflation. "What we need to do is we need to get demand down, give supply a chance to recover and get those to align," he said.
President Joe Biden met with Powell Tuesday, saying afterwards that inflation has become his top domestic priority. "My plan to address inflation starts with the simple proposition: Respect the Fed, respect the Fed's independence, which I have done and will continue to do," Biden said.
How Biden deals with inflation could significantly impact his odds of possessing a second term in two years. According to FiveThirtyEight, the President currently sits at a 54.0% disapproval rating (up from 52.4% May 1), with just 40.8% approving of his work. Biden has pointed to the Ukraine invasion and supply chain issues as culprits of inflation woes.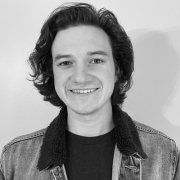 Andrew Rhoades is a Contributing Reporter at The National Digest based in New York. A Saint Joseph's University graduate, Rhoades' reporting includes sports, U.S., and entertainment. You can reach him at andrew.rhoades@thenationaldigest.com.
https://media.thenationaldigest.com/wp-content/uploads/2022/01/12170617/Inflation-400x400-1.jpg
400
400
Andrew Rhoades
https://media.thenationaldigest.com/wp-content/uploads/2019/12/23173823/The-National-Digest-785x60-1.png
Andrew Rhoades
2022-06-01 04:00:29
2022-06-09 17:02:13
U.S. Consumer Confidence Slips In May Among Inflation