U.S. Issues First 'X' Gender Mark On Passport
According to a statement released on Wednesday by Ned Price, a U.S. State Department spokesman, passports will now carry an "X" gender marker for "non-binary, intersex, and gender non-conforming persons." The Department stated it hopes to add the option to all routine passports by early 2022.
Secretary of State Antony Blinken had previously announced in June about the Department's intentions to change the issuance of U.S. passports for all genders and identities. "The process of adding a gender marker for non-binary, intersex, and gender non-conforming persons to these documents is technologically complex and will take time for extensive systems updates," Blinken stated at the time.
Prior to his election, President Joe Biden had made a promise to progress accurate LGBTQ+ identifications through the use of gender markers on legal documentations, building upon what the Obama-Biden administration had started.
Speaking to CNN Travel back in March, Gemma Hickey — a Canadian who identifies as "trans masculine nonbinary" and uses they/them — had a bad experience in 2017, when airport officials questioned their documentation. Hickey, who was flying to Ontario for top surgery, described themself at the time as being "vulnerable."
Now, Hickey has expressed their happiness after the country finally issued a third-gender document in 2019.
"I was just delighted to report, after the fact, that I didn't have any issues, especially for young people out there who are concerned about this."
According to the Associated Press, the U.S.' first "X"-gender passport was given to Colorado native Dana Zzyym who, like Hickey, also uses a gender-neutral pronoun. Zzyym had been in a legal battle over passport identification with the U.S. government since 2015, after he put "intersex" above the "M" and "F" boxes – which led to his passport being denied.
Zzyym was born a male, but had "ambiguous physical sexual characteristics." After several surgeries that failed to make Zzyym appear fully male, they then decided to identify as intersex. As the AP notes, due to his passport being denied, Zzyym was unable to attend an International Intersex Organization meeting.
"I'm not a problem. I'm a human being. That's the point," Zzyym told the AP, while also stating this battle is important for the next generation of intersex people who want to be recognized as citizens with equal rights.
Also speaking to the AP was U.S. special diplomatic envoy for LGTBQ rights, Jessica Stern. Stern commented that the passport decision brings legal documents in line with "lived reality." Additionally, Stern explained that when a document shows a person's true identity, that person is given greater respect and dignity.
The U.S. isn't the first country to adopt a third gender on its passport. Argentina, India, Germany, Iceland, Canada, Nepal, and Australia are just some of the countries to also adopt X's and O's in order to promote inclusion for the LGBTQ+ communities worldwide.
Still, other nations are reluctant to change identification procedures. In March 2020, a campaigner lost a court of appeal challenge in the U.K. after calling for gender neutral passports. The High Court had previously denied the bid in 2018.
Additionally, legal licenses in the U.S. have already had gender markers for quite some time. Arkansas has been issuing "X" drivers licenses since 2010, and 20 states since 2017 have also followed suit. Yet, according to the 19th News, not all LGTBQ+ updated their licenses to include the "X," possibly due to further harassment and unwanted attention. Only time will tell if those individuals feel the same way about three-gender passports.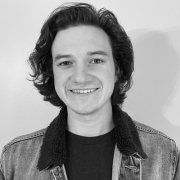 Andrew Rhoades is a Contributing Reporter at The National Digest based in New York. A Saint Joseph's University graduate, Rhoades' reporting includes sports, U.S., and entertainment. You can reach him at andrew.rhoades@thenationaldigest.com.
https://media.thenationaldigest.com/wp-content/uploads/2021/10/28134235/Gender-400x400-1.jpg
400
400
Andrew Rhoades
https://media.thenationaldigest.com/wp-content/uploads/2019/12/23173823/The-National-Digest-785x60-1.png
Andrew Rhoades
2021-10-28 09:00:46
2021-10-28 13:43:12
U.S. Issues First 'X' Gender Mark On Passport