US Task Force Recommends All Adults Under 65 Be Screened for Anxiety
The U.S. Preventative Services Task Force recommended that all physicians screen adult patients under 65 for anxiety. The move was motivated by the country's mental health epidemic in the wake of the pandemic.
The USPSTF is a panel of medical experts appointed by the Department of Health and Human Services. The panel said the recommendation was brought forward to prevent mental health disorders from going undetected or untreated for a long time. Over the last few years, people were more stressed and depressed, and anxiety levels went through the roof.
Between August 2020 to February 2021, adults with symptoms of anxiety or depression increased from 36.4% to 41.5%. According to the World Health Organization, anxiety and depression increased by 25% worldwide. In 2021, 1 in 4 adults aged 18 to 44 received treatment for mental health.
The task force recognizes anxiety as "characterized by greater duration or intensity of a stress response over everyday events."
Clinical psychologist Dr. Lori Pbert, who is on the task force, says that Americans have been remarkably stressed out after a series of stressors like COVID-19, inflation, death of loved ones, fear of illness and crime rates. According to the NYTimes and CNN, Dr. Pbert said, "our only hope is that our recommendations throw a spotlight on the need to create greater access to mental health care — and urgently."
"Our hope is that by raising awareness of these issues and having recommendations for clinicians, that we'll be able to help all adults in the United States, including those who experience disparities."
The task force lists generalized anxiety disorder, social anxiety disorder, and agoraphobia under the umbrella of anxiety conditions and recommends screening those who are not already diagnosed with a disorder. The panel also recommended that adults be screened for depression.
Mental health providers appreciated the recommendations but acknowledged that while screening tools are helpful, they are not a diagnosis, and subsequent testing is required to determine if an individual has a clinical disorder. A one-time screening may only be indicative of a temporary stressor. Providers also spoke on the lack of resources to address the issue on a wide scale.
Dr. Jeffrey Staab, a psychiatrist and chair of the department of psychiatry and psychology at Mayo Clinic, said the country is "short on mental health resources on all levels — psychiatrists, psychologists and therapists — that's a real concern."
"When providers say, 'You must have a disorder, here, take this,' we could face an overprescribing problem, but the opposite scenario is that we have lots of people suffering who shouldn't be. Both outcomes are possible."
Dr. Pbert also said the task force's research showed that people from minority groups are often overlooked in mental health research, contributing to continued systemic inequality both in and outside the medical field.
The primary care practice is currently a missed opportunity for screening. Black and Hispanic people are less likely to be treated for mental health conditions than white people and are more often misdiagnosed when they do receive care. Dr. Pbert said standardized screenings might help reduce those statistics by removing other factors like implicit bias.
The USPSTF made a similar recommendation for children earlier in the year. The task force set the age range to 65 and younger because older adults may produce positive screening results due to the natural aging effects such as fatigue and generalized pain.
The panel will finalize the draft after reviewing public comments and notes submitted before the Oct. 17 deadline. Though the recommendation is not mandatory, many physicians use the panel's guidance to improve their standard of care.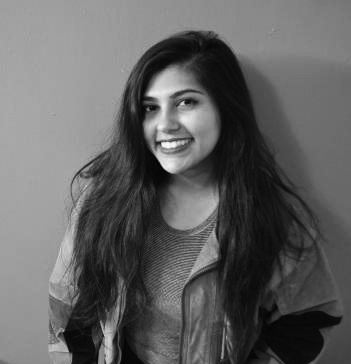 https://media.thenationaldigest.com/wp-content/uploads/2022/09/21114854/therapist.jpg
400
400
Moumita Basuroychowdhury
https://media.thenationaldigest.com/wp-content/uploads/2019/12/23173823/The-National-Digest-785x60-1.png
Moumita Basuroychowdhury
2022-09-21 10:00:50
2022-09-21 11:49:39
US Task Force Recommends All Adults Under 65 Be Screened for Anxiety