Visa, Mastercard, AmEx To Categorize Gun Purchases Separately
Visa, Mastercard, and American Express will now categorize gun shop purchases separately. The change will help track any suspicious gun sale surge that may predate a mass shooting.
Banks use merchant category codes for purchases made by account holders, including recurring expenses such as groceries, dining and retail. Until Friday, gun purchases were considered "general merchandise."
The IRS mandated the classification system in 2004 for tax reporting. Banks use these codes to flag potentially fraudulent activity. Merchants with high rates of disputes and fraud are given high-risk merchant codes. These merchants have to pay higher interchange fees. Banks also use these codes for credit card rewards and benefits.
Amalgamated Bank CEO Priscilla Sims Brown expressed support for this new change citing that "there are merchant codes for the hair salon and the shoeshine place and every other retailer; there's no merchant code for gun stores."
 "If we did have a merchant code for gun stores, we could detect patterns that would indicate that there had been something unusual going on."
The change followed the International Organization for Standardization's decision to approve a gun purchase merchant code. The IOS is an amalgamation of 167 countries' representatives that develop international standards for technical and non-technical fields. Its headquarters are in Geneva, Switzerland.
The new protocol is a significant win for gun control advocates, especially since Visa is the world's largest payment processor. Mass shooters often use credit or debit cards to purchase weapons. The perpetrator of the Pulse Nightclub mass shooting that killed 49 people purchased guns worth $26,000 via credit card.
Mastercard provided a statement to Business Insider outlining its reasoning for implementing the change.
"We understand and appreciate the significant policy imperative in reducing gun violence and see the recent bipartisan action in Congress as a positive step. We believe it is that type of effort that will meaningfully address the tragic gun violence facing the country."
The National Rifle Association believes the move is "nothing more than a capitulation to anti-gun politicians and activists eroding the rights of law-abiding Americans one transaction at a time."
Gun rights advocates argue that this measure would flag purchases that are not guns, such as accessories and gun safes at gun stores.
The gun control advocacy nonprofit Everytown found that there have been 279 mass shootings in the U.S. since 2009. There were 27 school shootings in 2022 alone. According to The Marshall Project, the U.S. had more mass shootings in the past five years than in any half-decade back to 1966.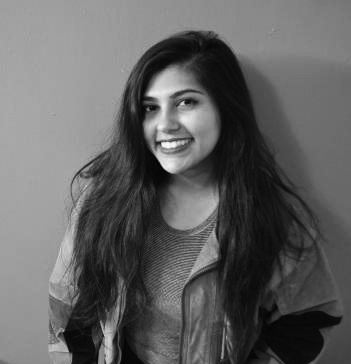 https://media.thenationaldigest.com/wp-content/uploads/2022/09/12144325/guncontrol-400x400-1.jpg
400
400
Moumita Basuroychowdhury
https://media.thenationaldigest.com/wp-content/uploads/2019/12/23173823/The-National-Digest-785x60-1.png
Moumita Basuroychowdhury
2022-09-12 10:01:06
2022-09-12 14:44:11
Visa, Mastercard, AmEx To Categorize Gun Purchases Separately