New York Declares State of Emergency After Finding Polio Virus in Wastewater
New York declared a state of emergency Friday after detecting polio virus in Long Island wastewater. The discovery in Nassau County, Long Island, signals a more extensive virus spread within the state's population.
In July, Rockland County confirmed the first case of polio in the United States since 1993. The county is less than 50 miles from New York City. Officials began testing waters in surrounding counties shortly after and found the virus in Orange and Sullivan counties' wastewater.
State Health Commissioner Dr. Mary T Basset warns that one observed case of the paralytic disease usually signals hundreds of asymptomatic infected individuals. Even if an infected individual is asymptomatic, they may be contagious for days to weeks.
"Based on earlier polio outbreaks, New Yorkers should know that for every one case of paralytic polio observed, there may be hundreds of other people infected."
Polio is highly contagious. If infected, most people will have mild or no symptoms. A smaller percentage of infected individuals may develop more severe symptoms that affect the brain and spinal cord. According to the state's health department, "New Yorkers should know that paralysis is the most severe symptom associated with polio because it can lead to permanent disability and death."
The World Health Organization states that one in 200 infections leads to irreversible paralysis. Among the most vulnerable are children under five, who comprise a large percentage of the infected population.
Gov. Kathy Hochul signed an executive order Friday to expand the medical personnel who can administer the vaccine. EMS workers, midwives and pharmacists will be able to vaccinate individuals. Health care providers will also need to send immunization data to the New York State Department of Health so that officials can determine which counties are at the most risk and have the highest vaccine demand.
Officials are urging the public to vaccinate if they have not already done so. Dr. Basset told the public Friday, "do not wait to vaccinate" and "on polio, we simply cannot roll the dice."
"If you or your child are unvaccinated or not up to date with vaccinations, the risk of paralytic disease is real."
Children can be vaccinated if they are two months or older. The statewide polio vaccination rate sits at around 79%. The counties with contaminated wastewater all had lower rates of vaccinations, and the confirmed case in July was in an unvaccinated adult.
Polio spreads through person-to-person contact. In the 1940s, polio disabled an average of more than 35,000 individuals and caused 15,000 cases of paralysis a year. Due to a widespread vaccine campaign beginning in 1955, polio cases fell to less than 100 in the 1960s.
People most susceptible to infection are those who never had the polio vaccine, who never completed the vaccine regimen or those who will be traveling to areas that could put them at a high risk of catching the virus.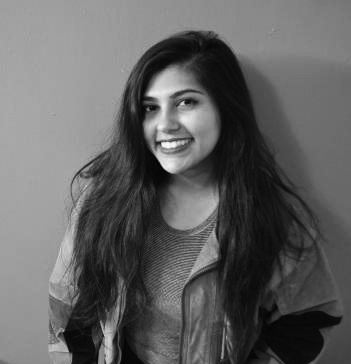 https://media.thenationaldigest.com/wp-content/uploads/2022/09/12122629/polio-400x400-1.jpg
400
400
Moumita Basuroychowdhury
https://media.thenationaldigest.com/wp-content/uploads/2019/12/23173823/The-National-Digest-785x60-1.png
Moumita Basuroychowdhury
2022-09-12 10:00:46
2022-09-12 12:26:49
New York Declares State of Emergency After Finding Polio Virus in Wastewater