Alphabet Stock Drops After Samsung Considers Switching Default Search to Bing
Samsung is considering ending its long-standing partnership with Google in favor of Bing as the default search engine for its devices. Alphabet, Google's parent company, saw its stock drop by more than 3% in early trading Monday as a result of the news.
According to The New York Times, Google's internal response to the possible change was "panic." It is unclear whether Microsoft's decision to incorporate ChatGPT into Bing was a driving factor in Samsung's deliberation.
Since Google makes the bulk of its money from search ads, the development of AI search technology represents the greatest threat to Google's search business in the past 25 years. As it stands, Google's contract with Samsung generates around $3 billion in annual revenue. Google's contract with Apple, which is up for renewal this year, brings in $20 billion in revenue.
Recent advances in AI have prompted Google to explore ways to incorporate AI into its flagship search product. According to internal reports, around 160 designers, engineers, and executives at Google are all working together in "sprint rooms" on a new project called Magi to build competitive AI-powered search features.
Google is also working on a brand-new search engine that uses artificial intelligence more broadly. Plans for this new search engine are still in the early stages, and a release date has not been set. The future system will anticipate user searches, provide curated lists of potential purchases, and be more conversational, similar to Bing's new search engine format. In the meantime, the goal of the Magi project is to enhance Google's current search engine.
Jim Lecinski, a former Google vice president of sales and service and professor of marketing at Northwestern University, said the company has to now persuade users that it is as "powerful, competent and contemporary" as its competitors.
"If we are the leading search engine and this is a new attribute, a new feature, a new characteristic of search engines, we want to make sure that we're in this race as well."
During a test last week, Google employees quizzed the Magi project's enhanced Google search on its conversational skills by asking it follow-up questions. Next month, Google plans to roll out the tools to the public, making them available to as many as 1 million users, with added functionality coming in the fall. According to The New York Times, the number will increase to 30 million users by the end of the year. The tools will only be available in the United States.
In a roadmap document, a Google executive revealed that the company is thinking about integrating artificial intelligence into Google Earth's mapping features and providing a separate feature that lets users conduct music searches via conversation with a chatbot.
A feature that uses AI to generate images within image results is also in the works, as is a feature that uses AI text conversations to teach users a new language. Users will also be able to ask a chatbot questions as they browse the web using a product called Searchalong.
Last year, Google made $162 billion from its search business. According to The New York Times, Google was taken aback by the prospect of Samsung, which sells hundreds of millions of smartphones with Google's Android software every year, switching its default search engine.
In a statement to CNN, Google spokesperson Lara Levin said the company has always been committed to using AI to "improve the quality of our results" and "offer entirely new ways to search," citing a feature rolled out last year that allowed users to search by combining images and words.
"We've done so in a responsible and helpful way that maintains the high bar we set for delivering quality information. Not every brainstorm deck or product idea leads to a launch, but as we've said before, we're excited about bringing new AI-powered features to search and will share more details soon."
Google has been involved in AI research for a long time, and its DeepMind lab in London is world-renowned. The company has also contributed to the development of autonomous vehicles and large language models used by chatbots. Due to concerns over the accuracy of AI, Google has been slow to integrate it into its search engine.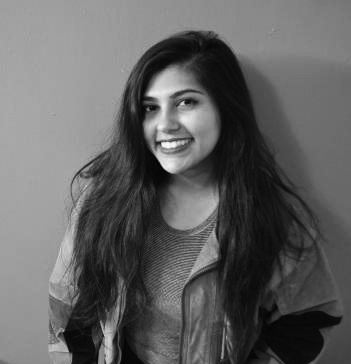 Moumita Basuroychowdhury is a Contributing Reporter at The National Digest. After earning an economics degree at Cornell University, she moved to NYC to pursue her MFA in creative writing. She enjoys reporting on science, business and culture news. You can reach her at moumita.b@thenationaldigest.com.
https://media.thenationaldigest.com/wp-content/uploads/2023/04/17172106/samsung-400x400-1.gif
400
400
Moumita Basuroychowdhury
https://media.thenationaldigest.com/wp-content/uploads/2019/12/23173823/The-National-Digest-785x60-1.png
Moumita Basuroychowdhury
2023-04-17 16:55:42
2023-04-17 17:22:05
Alphabet Stock Drops After Samsung Considers Switching Default Search to Bing