As Major League Baseball Continues To Negotiate A New CBA, Is A Lockout On The Horizon?
Despite the Atlanta Braves capping off the 2021 season with a World Series victory, the games are just beginning for Major League Baseball. On Dec. 2, the collective bargaining agreement — frequently referred to as the CBA — is set to expire, and many believe the league will be heading to its first stoppage in 26 years.
According to the Associated Press' Ronald Blum, while negotiations between MLB owners and the MLB Players' Association (MLBPA) have been taking place since last spring, each side believes the other has not made a proposal that would bring in a new CBA contract by 11:59 p.m. on Dec. 1.
The stoppage would come at a crucial time, as free agents — which include stars such as Corey Seager, Javier Baez, Carlos Correa, Freddie Freeman, and Max Scherzer — would be left in a flux, and their agents aren't quite sure what to expect. Blum explained MLB could start a signing freeze at the beginning of the lockout, or let the marketplace stop on its own.
Among the changes teams have suggested in proposals leading up to now include getting rid of salary arbitration — the yearly process where clubs and players negotiate a higher or lower salary based on recent comparable players and contracts — and allowing players to hit free agency after the age of 29 1/2, instead of after six years of service.
Meanwhile, propositions made by players include establishing mechanisms — such as a modified draft order and a revenue sharing system — that prevent teams from "tanking," changing the way service time is calculated, increasing the minimum major league salary (which currently sits at $570,500), and changing the years required for arbitration eligibility from three to two.
Players also want payrolls to be taxed over $210 million while including surtaxes, and have rejected a payroll floor over the fear of a salary cap introduction. Blum notes that management's proposal for the threshold to be lowered to $180 million could be a gridlock in many free agent negotiations.
While the lockout could cause chaos in free agency, there isn't any concern that games could be missed in either spring training or the regular season, which is still six months away. However, depending on how long the lockout lasts, teams could be forced to hurry up their typical offseason schedules and procedures.
In 2021, the average player salary was $4.17 million, and is projected to be down around $3.7 million on opening day of 2022. Meanwhile, the average MLB team's payroll in 2021 was $99,423,297.
MLB hasn't had a work stoppage since the 1994-95 strike, when the last 50 games of the regular season and the postseason were cancelled – however, there have been close calls when it's come to CBA agreements deadlines.
Fans have also questioned MLB commissioner Rob Manfred's job security as the league heads towards a likely freeze. CBS Sports' Dayn Perry explains that the only way Manfred — just the 10th MLB commissioner ever – could lose the role is if he loses money for owners.
While highly unlikely, this could happen through multiple situations, such as "failing to maintain or carve out new economic territory" during CBA negotiations or in a new agreement.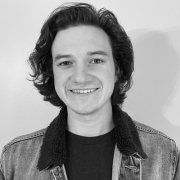 Andrew Rhoades is a Contributing Reporter at The National Digest based in New York. A Saint Joseph's University graduate, Rhoades' reporting includes sports, U.S., and entertainment. You can reach him at andrew.rhoades@thenationaldigest.com.
https://media.thenationaldigest.com/wp-content/uploads/2019/12/26131110/Baseball-Field-400x400-1.jpg
400
400
Andrew Rhoades
https://media.thenationaldigest.com/wp-content/uploads/2019/12/23173823/The-National-Digest-785x60-1.png
Andrew Rhoades
2021-11-14 09:00:55
2021-11-12 17:32:39
As Major League Baseball Continues To Negotiate A New CBA, Is A Lockout On The Horizon?