At Least 55 Individuals Dead In Maui Due To Wildfires 
The wildfires in Maui have killed at least 55 people and wiped out one of their most historic towns. Hawaii emergency management records have shown that there was no indication that warning sirens sounded before individuals started running for their lives. 
Residents, instead, received alerts on their phones, TV's, and radios, however, widespread power outages limited the reach of these warnings. 
According to reports, the wildfires are Hawaii's deadliest natural disaster since the 1961 tsunami which killed 61 people, and the 1946 tsunami which killed 150 people on the Big Island. These events are what prompted the development of Hawaii's emergency alert system which includes around 400 sirens throughout the chain of islands. 
Many survivors, however, stated in interviews that they didn't hear any sirens of warning that would typically give them enough time to prepare and get as far away from danger as possible. 
Search and rescue operations are still currently underway, and Governor Josh Green warned that the death toll is likely to rise. 
At least three wildfires spread in Maui this week due to the dry summer and strong winds brought on by a passing hurricane. 
Lahaina was greatly impacted, and is reported to look like a gray, ash covered area filled with the bones of buildings and torched palm trees and boats. 
"Without a doubt, it feels like a bomb was dropped on Lahaina," the governor stated. 
Firefighters were able to create perimeters around more of the Lahaina area and fires as well as another nearby. 
Hawaii Emergency Management Agency spokesperson Adam Weintraub told The Associated Press that "the department's records don't show that Maui's warning sirens were triggered on Tuesday, when the Lahaina fire began. Instead, the county used emergency alerts sent to mobile phones, televisions and radio stations," Weintraub said.
Maui Fire Department Chief Brad Ventura said "the fire moved so quickly from brush to neighborhoods that it was impossible to get messages to the emergency management agencies responsible for alerts.
What we experienced was such a fast-moving fire through the … initial neighborhood that caught fire they were basically self-evacuating with fairly little notice," Ventura said.
Bobby Lee, the president of the Hawaii Firefighters Association, stated: Maui's firefighting efforts may also have been hampered by a small staff. There are a maximum of 65 firefighters working at any given time in Maui County, and they are responsible for fighting fires on three islands — Maui, Molokai and Lanai —" he said.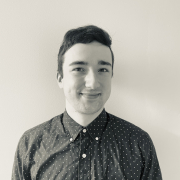 Eric Mastrota is a Contributing Editor at The National Digest based in New York. A graduate of SUNY New Paltz, he reports on world news, culture, and lifestyle. You can reach him at eric.mastrota@thenationaldigest.com.
https://media.thenationaldigest.com/wp-content/uploads/2023/08/11121829/fires-400x400-1.gif
400
400
Eric Mastrota
https://media.thenationaldigest.com/wp-content/uploads/2019/12/23173823/The-National-Digest-785x60-1.png
Eric Mastrota
2023-08-11 09:00:46
2023-08-11 12:18:56
At Least 55 Individuals Dead In Maui Due To Wildfires