China To Relax Their Internal Migration Rules To Kickstart Their Economy 
China is moving to relax its rules on internal migration to make it easier for people to settle into smaller cities in an attempt to increase their ailing economy and provide growth, according to a government announcement this week. 
The ministry of public security (MPS) announced plans to lower the standard for receiving an urban hukou, their household registration. Beijing, specifically, wants local governments to cancel hukou restrictions in cities that have less than 3 million people, as well as relax the restrictions for cities with 3-5 million residents, according to the MPS.
Cities with a larger population, more than 5 million people, will also be encouraged to relax their hukou quotas, to ideally allow more people to receive the highly prized urban registration documents. 
China's national development and reform commission, which oversees economic and social policy, first announced these plans back in 2019, however, it's not clear how many cities have actually adopted the rules. 
One of the main goals of relaxing these registrations is to encourage rural migrants to move into cities to aid the urban economy. One-third of the total working population in China, around 292 million people, are rural migrants that are working in China's growing metropolitans.
However, these population groups don't have proper access to public education, healthcare, and other social benefits, leading many of them to leave their families and return to villages themselves. Without urban hukou, many rural migrants are forced to pay more for social services, and are even banned from buying property in the city. 
The hukou system also deters migrants from spending money and moving into cities long-term, which economists in China claim have impacted its growth. 
"To the extent that there is a spare capacity of workers in the rural areas to draw upon and go and work in the urban areas, easing the registration requirements may help at the margins … but I don't think it's really going to alleviate labor supply problems," said George Magnus, a research associate at the University of Oxford's center in China. 
In the second quarter of 2023, when compared to 2022, China's economy grew by 6.3%, which was below expectations, and marked a .8% increase in the first three months of the year. 
Part of this decrease is due to the decreasing workforce in China. The number of individuals working who are aged 16 to 59 declined by more than 40 million between 2019 and 2022.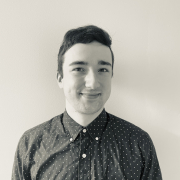 Eric Mastrota is a Contributing Editor at The National Digest based in New York. A graduate of SUNY New Paltz, he reports on world news, culture, and lifestyle. You can reach him at eric.mastrota@thenationaldigest.com.
https://media.thenationaldigest.com/wp-content/uploads/2023/08/08155533/shopping-400x400-1.gif
400
400
Eric Mastrota
https://media.thenationaldigest.com/wp-content/uploads/2019/12/23173823/The-National-Digest-785x60-1.png
Eric Mastrota
2023-08-09 09:00:41
2023-08-09 09:31:12
China To Relax Their Internal Migration Rules To Kickstart Their Economy