Chicago Blackhawks Owner Wants Sex Offender Off Cup Following Abuse Scandal Report
Chicago Blackhawks owner Rocky Wirtz has reached out to the Hockey Hall of Fame through a letter, asking for them to remove former video coach Brad Aldrich's name off of the Stanley Cup due to his role in the Blackhawk's 2010 sexual abuse scandal.
In the letter, which was obtained by ESPN, Wirtz "asks the Hall to 'consider x-ing out' Aldrich's name because 'while nothing can undo what he did, leaving his name on the most prestigious trophy in sports seems wrong.'"
Wirtz asked for the removal out of respect for every Blackhawks player that "sacrificed to earn their place in history," while also noting that having Aldrich remain on the trophy would go against Chicago's moral beliefs.
In his letter, Wirtz recalled that the NHL has previously removed names from the Stanley Cup – specifically in the case of former Edmonton Oilers owner Peter Pocklington, who put his father's name on the trophy despite having no connection with the team or their victory.
The stem of this scandal goes back over a decade ago to 2010, when the 52-win Blackhawks were enjoying a playoff run that would result in their first Stanley Cup victory since 1960-61. That May, during the Western Conference finals, former Chicago center Kyle Beach and Aldrich "engaged in a sexual encounter," that Beach claimed was non-consensual. Aldrich also told Beach he would never play in the NHL or "walk again" if he didn't enjoy the encounter.
Following this, Beach confided the assault to his skills coach, who then alerted higher-ups. In a meeting that consisted of head coach Joel Quennville, general manager Stan Bowman, president John McDonough, executive vice president Jay Blunk, and others, the team decided to brush off the incident until a later time in order to focus on the championship push and limit distractions.
After their championship, Aldrich was given a forced resignation, but still received severance and a championship ring. Years later, Aldrich would go on to commit additional sexual assaults at new positions, and eventually faced jail time.
In May 2021, Beach — who was known up until a few days ago as "John Doe 1" — filed a lawsuit against the Blackhawks for failing to punish Aldrich for his actions back in 2010. The independent investigation that followed the lawsuit, which had its 107-page report released on Oct. 26, found that the Blackhawks disregarded their sexual harassment policy by waiting three weeks before taking action.
After revealing he was the John Doe, Beach said he felt he "didn't exist" after the Blackhawks' inactions. "To be honest, I was scared mostly," Beach said. "I was fearful. I had my career threatened," noting he felt dark and alone.
However, Beach has thankfully been able to express his happiness now that his story is finally out to the public. He has also urged others who have been victims of sexual abuse to come forward and tell their own accounts.
"I know I'm not the only one, male or female. And I buried this for 10 years, 11 years. And it's destroyed me from the inside out. And I want everybody to know in the sports world and in the world that you're not alone. That if these things happen to you, you need to speak up."
The scandal, where immediate action could have prevented further incidents, has sent outrage, sadness and shockwaves throughout the NHL. Bowman and senior director of hockey administration Al MacIsaac both stepped down on Tuesday.
Following a meeting with Bettman on Thursday, Quennville resigned from his position as the Florida Panthers' head coach. The NHL also fined Chicago $2 million, although the extent of the punishment has been heavily criticized by fans and media.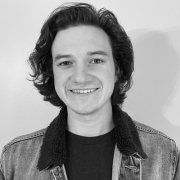 Andrew Rhoades is a Contributing Reporter at The National Digest based in New York. A Saint Joseph's University graduate, Rhoades' reporting includes sports, U.S., and entertainment. You can reach him at andrew.rhoades@thenationaldigest.com.
https://media.thenationaldigest.com/wp-content/uploads/2020/06/26160027/Hockey-Stadium-400x400-1.jpg
400
400
Andrew Rhoades
https://media.thenationaldigest.com/wp-content/uploads/2019/12/23173823/The-National-Digest-785x60-1.png
Andrew Rhoades
2021-10-31 09:00:53
2021-10-29 17:11:47
Chicago Blackhawks Owner Wants Sex Offender Off Cup Following Abuse Scandal Report