Following Trip, Nancy Pelosi Offers Support To Taiwan Despite Threats, Criticism
Following a trip to Taiwan that made her the first U.S. Speaker to visit the country in more than 25 years, Nancy Pelosi voiced her and her delegation's continued support despite the trip heightening tensions between China and the U.S.
While Pelosi didn't state the U.S. would defend Taiwan militarily, it's "committed to the security of Taiwan, in order to have Taiwan be able to most effectively defend themselves." Pelosi also brushed off threats from Beijing, explaining they will not stand in the way of people visiting the self-governing nation.
Pelosi arrived in Taiwan's capital of Taipei late Tuesday and was greeted by Taiwan's foreign minister, amongst other Taiwan and American officials. Among Pelosi's delegation include Reps. Gregory Meeks, Andy Kim, Mark Takano, and Raja Krishnamoorthi.
Meeting with Taiwanese President Tsai Ing-wen, Pelosi explained America's solidarity with Taiwain is more important than ever as the world faces a choice "between democracy and autocracy."
"America's determination to preserve democracy, here in Taiwan and around the world, remains ironclad."
While members of Congress have visited Taiwan in recent years, Pelosi's high standing in the government has added further fuel to a conflict centered around China's belief it controls Taiwan as its territory while discouraging Taiwanese foreign relations with other countries.
Pelosi went deeper into China's grip on Tawainese global relations. "Sadly, Taiwan has been prevented from participating in global meetings, most recently the World Health Organization, because of objections by the Chinese Communist Party," she stated.
In response to Pelosi's visit, China announced military exercises around the island and in Taiwan waters that sit 12 miles from the shore. Not only will they disrupt supply and airplane routes, but some of those exercises are also set to include live fire, which experts explained can sometimes be seen as an act of war.
The People's Liberation Army air force flew 21 airplanes toward Taiwan the night of Pelosi's arrival, while an additional 27 crafts were flown Wednesday night. "Facing deliberately heightened military threats, Taiwan will not back down," Tsai stated in regards to Bejing's intimidation.
"We will firmly uphold our nation's sovereignty and continue to hold the line of defense for democracy."
Despite Pelosi's expressed commitment, the U.S. will continue to abide by the long-standing "one-China policy," which maintains that Taiwan is a part of China. However, the policy also allows unofficial relations with Taipei.
Though having cautioned against the notable visit, the Biden Administration stated Pelosi's trip — and Tawainese comments — are consistent with U.S. policies, while China will now be watched carefully after Pelosi's visit.
For the U.S., the China-Taiwan tensions are just one of several continuing global conflicts the country finds itself in the heart of. Russia's defense ministry claimed the U.S. is "directly involved" in the Ukraine conflict due to American spies coordinating and approving Ukraine missile strikes.
Following stops at Singapore, Malaysia, and Taiwan, Pelosi then flew to a South Korean military base Wednesday before meeting with officials and leaders in Seoul. She plans to then visit Japan as part of her Indo-Pacific region trip that is focusing on the "mutual security, economic partnership and democratic governance" of the region.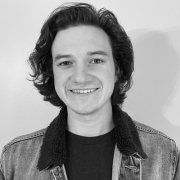 Andrew Rhoades is a Contributing Reporter at The National Digest based in New York. A Saint Joseph's University graduate, Rhoades' reporting includes sports, U.S., and entertainment. You can reach him at andrew.rhoades@thenationaldigest.com.
https://media.thenationaldigest.com/wp-content/uploads/2022/08/04121953/flag-400x400-1.png
400
400
Andrew Rhoades
https://media.thenationaldigest.com/wp-content/uploads/2019/12/23173823/The-National-Digest-785x60-1.png
Andrew Rhoades
2022-08-04 10:00:05
2022-08-04 16:20:22
Following Trip, Nancy Pelosi Offers Support To Taiwan Despite Threats, Criticism