White House Working "24/7" To Address Baby Formula Shortage
On Wednesday aboard Air Force One, White House press secretary Karine Jean-Pierre addressed the ongoing baby formula shortage in the United States, calling the situation a "top priority" for the Biden administration.
Since April, baby formula has seen its nationwide supply decrease by a devastating 40%. "That's something certainly we've been tracking. Ensuring that infant formula is safe and available for families across the country is a top priority to the White House," Jean-Pierre told reporters, noting families should be able to find general powdered formula in stores.
The Food and Drug Administration (FDA), meanwhile, has been working with manufacturers to increase their production and streamline the import entry process for certain products coming from foreign facilities.
"Our teams have been working tirelessly to address and alleviate supply issues and will continue doing everything within our authority to ensure the production of safe infant formula products," FDA commissioner Robert Califf stated.
The shortage — which is rooted amidst the struggling supply chain — has gotten worse due to Abbott Nutrition experiencing a production halt at their facility in Michigan. The company was forced to recall three brands of powdered infant formula after reports of four babies who consumed the formula contracted rare infections caused by Cronobacter sakazakii bacteria. Two of the infants died.
Abbott, one of the largest formula makers in the country, stated that it would be able to start reproduction of the formula within two weeks if U.S. regulators allow it to do so, getting products back on shelves by July. However, the company has also denied responsibility for the deaths, stating their investigation found it was "unlikely" the facility was the source of the infections.
The problem is especially difficult for families who cannot breastfeed naturally, or whose children can't use other sources of nutrition. Speaking to CNN, pediatricians like Dr. Tanya Altmann provided tips on how the formula shortage can be handled, with one of the most important being that homemade formula should not be attempted.
Altmann went into detail, explaining that because of the detailed and complicated process of creating the right ratios of nutrition for children in formula — from fat to minerals and protein — the needed balances would be very difficult to make within your own kitchen.
Stretching your formula supply by adding in more food sources or water is not recommended, either. Extra water dilutes the nutrients, while solids are still not a natural substitute for formula at around four to six months old. It could also lead to potential health issues and improper development, risks that are just too great for a parent to take.
According to Altmann, toddler formula or cow's milk could be a possibility depending on pediatrician recommendations and how old the infant is. Buying international formulas online is also an option, though she stressed it's important to buy from a reputable source. However, international formulas are not reviewed by the FDA, and the administration discourages that method because of potential counterfeits.
"Not all international formulas are created equally so you may want to make sure you know what you are getting and that it's a high-quality product."
The best course of action is to try and be more flexible when it comes to formula brands. Instead of looking for a specific brand, switching to one that's available would be better than holding out. Though it might take the infant a few days of adjust to the new formula, it's safe – and the baby gets the needed nutrition.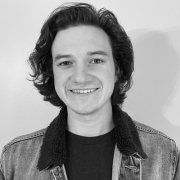 Andrew Rhoades is a Contributing Reporter at The National Digest based in New York. A Saint Joseph's University graduate, Rhoades' reporting includes sports, U.S., and entertainment. You can reach him at andrew.rhoades@thenationaldigest.com.
https://media.thenationaldigest.com/wp-content/uploads/2022/05/13111927/Baby-Formula-Shortage-400x400-1.jpg
400
400
Andrew Rhoades
https://media.thenationaldigest.com/wp-content/uploads/2019/12/23173823/The-National-Digest-785x60-1.png
Andrew Rhoades
2022-05-12 10:00:31
2022-05-13 11:19:41
White House Working "24/7" To Address Baby Formula Shortage