Defense Of Advanced Research Projects Agency Exploring Technology For Moon-Based Economy 
The Defense Advanced Research Projects Agency (DARPA) is embarking on a seven-month study to analyze the infrastructure and baseline technology that would be needed to develop a moon-based economy within the next 10 years. 
Through their lunar architecture study, called LunA-10, DARPA is attempting to establish the framework needed for "rapid scientific and commercial activity on and around the moon," between 2025 and 2015, according to an Agency statement.
"A large paradigm shift is coming in the next 10 years for the lunar economy. To get to a turning point faster, LunA-10 uniquely aims to identify solutions that can enable multi-mission lunar systems," said Michael Nayak, the program manager in DARPA's Strategic Technology Office. 
The "multi-mission systems" that Nayak is referring to could include dual use military and commercial technology, such as a wireless power station that would offer communication and navigation capabilities. Nayak compared DARPA's role in building the lunar economy to it's contributions to the creation of the internet. 
"Just like DARPA's foundational node of ARPANET grew into the sprawling web of the internet, LunA-10 is looking for those connective nodes to support a thriving commercial economy on the moon," Nayak stated. 
The US and other nations, as well as commercial companies, have been planning missions as a part of their vision for a future economy on the moon. DARPA and the Air Force Research Laboratory have begun a slew of programs in recent years meant to explore satellite sensing and logistics in a lunar environment. 
The National Geospatial Intelligence Agency announced in May that they're developing a Lunar Reference Frame that will show a mapping infrastructure to support a GPS-like capability for the moon. 
According to reports, "the DARPA effort is focused on fusing various infrastructure sectors that have technological overlap into hubs that could be built up in the future, as economic activity on and around the moon increases. Those sectors include: transit and mobility; energy; communications; and other revolutionary orbital or surface infrastructure concepts."
DARPA is not planning on funding any new technology development, transportation, or integration with space vehicles, and instead is forming teams that are made up of companies with expertise in lunar technology. 
The teams will be responsible for identifying enabling capabilities, developing analytical frameworks, and considering logistical and technical challenges for future moon operations. 
DARPA is projecting their study will officially begin in November and go until June 2024. They're also coordinating with NASA to create a blueprint for scientific exploration on the moon and Mars.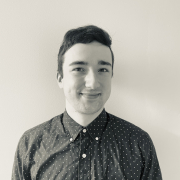 Eric Mastrota is a Contributing Editor at The National Digest based in New York. A graduate of SUNY New Paltz, he reports on world news, culture, and lifestyle. You can reach him at eric.mastrota@thenationaldigest.com.
https://media.thenationaldigest.com/wp-content/uploads/2023/08/18115520/moon-400x400-1.gif
400
400
Eric Mastrota
https://media.thenationaldigest.com/wp-content/uploads/2019/12/23173823/The-National-Digest-785x60-1.png
Eric Mastrota
2023-08-18 09:00:19
2023-08-18 11:55:52
Defense Of Advanced Research Projects Agency Exploring Technology For Moon-Based Economy