Despite Death Threats, Jerusalem Proceeds With Pride Parade
Despite death threats against the organizer and lawmakers planning to attend, thousands of participants marched in Jerusalem's annual pride parade, showing their determination and expression even in the face of danger.
This year's march, which marked the 20th anniversary, attracted over several thousand and finished without a major incident. Police also arrested three individuals suspected of making threats about the event.
Police presence was heavy, with some on rooftops and a helicopter soaring above. All in all, there were about 2,400 officers present. Police identified and monitored around 180 people who were considered suspicious, with 20 of them likely to try and attack. The parade has been the center of previous attacks such as in 2016, when an Israeli man stabbed a 16-year-old to death while injuring several others.
Addressing the crowds at the end of the parade, Speaker of the Knesset Mickey Levy said that he was "shocked to the depths of my soul" over the threats made, and that he came to "stand against this evil specter."
"You are entitled to love who you want, you are entitled to marry who you love, you are entitled to raise a family like anyone else. These are not privileges, these are basic rights for every citizen in the country."
Public Security Minister Omer Barlev also gave some encouraging words to attendees, stating that the event was "a victory of light over darkness, a victory of sanity over extremism." Barlev expressed disappointment that police had to watch over the event, instead of "protecting citizens from crime and terror."
"We will not allow the Pride Parade to take place in Jerusalem, the holy city. Shira Banki's fate awaits you," was the message of the threat sent to liberal Labor party politician Gilad Kariv, a longtime LGBTQ supporter, and organizer Emuna Klein Barnoy.
"This post surprised me this morning and is definitely very disturbing. On the other hand, it is an important reminder of the importance of the march in Jerusalem," Barnoy said before the march, still emphasizing others to come. "I believe that the real answer to this kind of incitement and threats is that everyone who supports freedom, equality and pluralism in the State of Israel will come to march with us tomorrow."
"Our power as one large and powerful unit will make it clear in the clearest way that the LGBTQ-phobic cries that grate our ears belong to a marginal and extreme minority."
The parade faced opposition elsewhere with Lehava, a far-right anti-LGBTQ group, holding a counter protest not far from the center of events. While Middle East countries have shown inequality towards LGBTQ communities — with it even being a crime and punishable of up to 14 years — Israeli has become a friendly destination for them.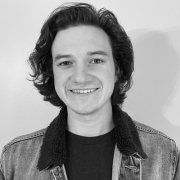 Andrew Rhoades is a Contributing Reporter at The National Digest based in New York. A Saint Joseph's University graduate, Rhoades' reporting includes sports, U.S., and entertainment. You can reach him at andrew.rhoades@thenationaldigest.com.
https://media.thenationaldigest.com/wp-content/uploads/2022/06/06094925/Pride-Parade-400x400-1-3.jpg
400
400
Andrew Rhoades
https://media.thenationaldigest.com/wp-content/uploads/2019/12/23173823/The-National-Digest-785x60-1.png
Andrew Rhoades
2022-06-05 09:00:20
2022-07-06 10:28:10
Despite Death Threats, Jerusalem Proceeds With Pride Parade