Verizon, AT&T To Launch 5G Rollout On Jan. 19 Following Delay
Verizon and AT&T will launch an upgraded 5G service on Jan. 19 following a delay at the request of Transportation Secretary Peter Buttigieg. The carriers had faced pressure from the White House and airlines over fears that the C-band transmissions would disrupt flights.
Verizon and AT&T — headed by CEOs Hans Vestberg and John Stankey, respectively — had previously rejected the request for postponement, saying that they were "willing to accept some temporary measures" over the next six months to limit services around certain airports and runways.
Airlines asked the Federal Communications Commission (FCC) to delay the launching, citing concerns that the 5G launch would interfere with the pilots and their aircraft electronics. Airlines For America (A4A) went into more details about the possible problems, noting the 5G spectrum is adjacent to the frequencies utilized by an aircraft's radio altimeters. A4A also estimated that disruptions would cost passengers $1.3 billion in forms of lost time, productivity, and wages.
The service had been set to launch on Jan. 5. "We know aviation safety and 5G can co-exist and we are confident further collaboration and technical assessment will allay any issues," AT&T said in a statement. The company also reiterated their plan to act carefully around specific airports in order to provide the Federal Aviation Administration (FAA) more time to study potential affects, as well as to locate and fix any issues.
In their own statement, Verizon said that the delay helps to ensure the certainty of delivering the 5G network this month. An official told CNN that sides had been "working frantically" to come to an agreement, and that the result is "good in the interim."
Buttigeig, along with FAA head Steve Dickerson, sent the joint request to Stankey and Vestberg on Dec. 31, asking for activation delays near an unknown number of "priority airports." Carrier executives had concerns on their side as well, worrying that further 5G postponements would "harm customers."
Executives added that agreeing to the request would not only be "unprecedented and unwarranted circumvention," but an "abdication of the operating control" that's required to control communications networks. Both companies had previously accepted a one-month delay, as the activation was initially planned for December.
Verizon explains that the launch will allow more than 100 million people in 1,700 U.S. cities to get "Ultra Wideband" 5G service – at the cost of $80 a month. The carrier states that Ultra Wideband is 10x faster than their 4G LTE and allows download speeds up to one gigabit per second.
Last year, Verizon doubled its C-Band spectrum in an auction — adding between 140 to 200 MHz in every available market — at the cost of $52.9 billion dollars. AT&T didn't hold back their wallet, either. The carrier spent $23 billion on spectrum purchases, as well as an additional $6 to $8 billion in deployment costs.
The spectrum expansions are crucial for both carriers in the fight for subscribers. T-Mobile has quickly supplemented itself with the two, as it added a total of 673,000 postpaid phone customers during the third quarter of 2021 – higher than Verizon (429,000) though lower than AT&T (928,000). Bloomberg noted T-Mobile has also taken a large lead in mid-band 5G services.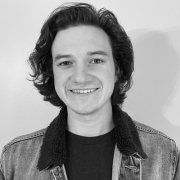 Andrew Rhoades is a Contributing Reporter at The National Digest based in New York. A Saint Joseph's University graduate, Rhoades' reporting includes sports, U.S., and entertainment. You can reach him at andrew.rhoades@thenationaldigest.com.
https://media.thenationaldigest.com/wp-content/uploads/2022/01/06114740/5G-400x400-1.jpg
400
400
Andrew Rhoades
https://media.thenationaldigest.com/wp-content/uploads/2019/12/23173823/The-National-Digest-785x60-1.png
Andrew Rhoades
2022-01-06 09:00:37
2022-01-06 11:48:07
Verizon, AT&T To Launch 5G Rollout On Jan. 19 Following Delay